The best property websites in the UK are classified sites, which give you an option of selling, buying and renting properties. Online property searching has revolutionized over the years from its traditional broker-based approach to internet property browsing through the big portals.
With just a few clicks, these online property websites allow users to filter properties as per their preferred budget, unit type, locality etc.
The list of the best property websites in the UK:
Note* this top is only our opinion.
"How can I earn more from selling my property?" That's the question all home sellers have. Leaving aside the choice to sell your house with a traditional estate agency or an online estate agent, an important choice will be what property website you will use.
"Which property portal will help bring my home in front of the most potential buyers?" It's a legitimate question and one for both house sellers and best estate agents.
In the UK, the best-known property websites are definitely Rightmove and Zoopla. On The Market and Prime Location are respectable websites themselves, but don't compare to the numbers Rightmove and Zoopla receive.
If we track online visit statistics, they all have millions of internet visits each month. This level of traffic is impressive, but how much do these numbers really matter?
But of course, if you have a house for sale which isn't being marketed properly, all those millions of possible visitors will go to waste. So make sure you are with a top estate or letting agent like Love Your Postcode.
Top 10 property websites in the UK
Top online property portals have made property transactions simple for many people who understand the importance of this technological breakthrough. So much so that many people from the U.K. are now favoring online property websites over traditional estate agents.
Such many mobile phone and internet users means that people can now search for their desired properties at just a click of a button or swipe of a finger.
---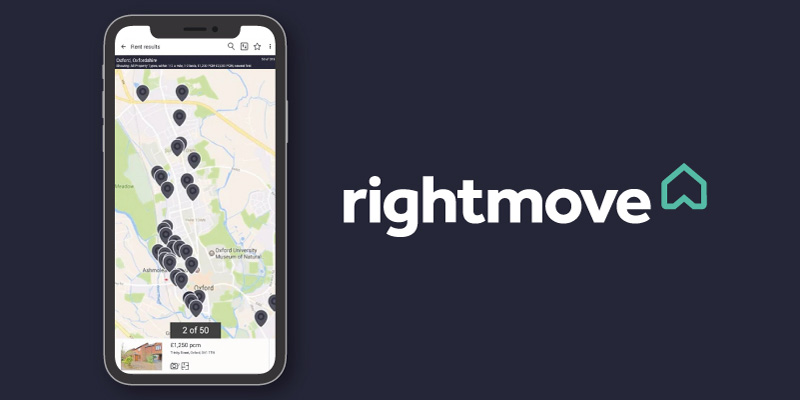 Rightmove is the UK's number one property portal and the UK's largest property marketplace. They bring the UK's largest and most engaged property audience and the largest inventory of properties together in one place.
---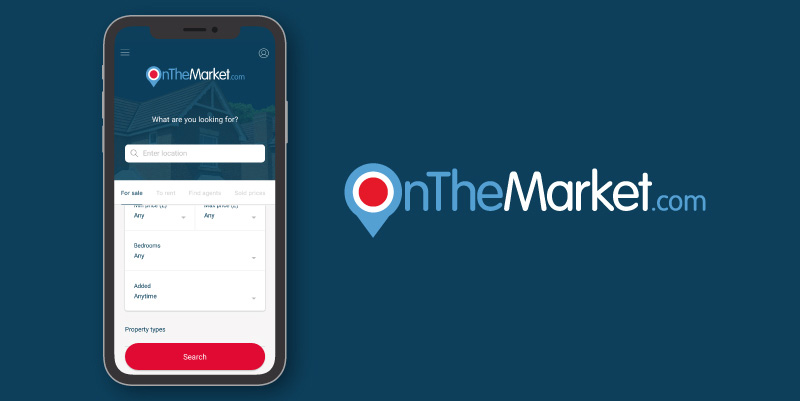 OnTheMarket is the simple way to search for property. They aim to provide all potential buyers, sellers, landlords and tenants with an exceptional property search service.
---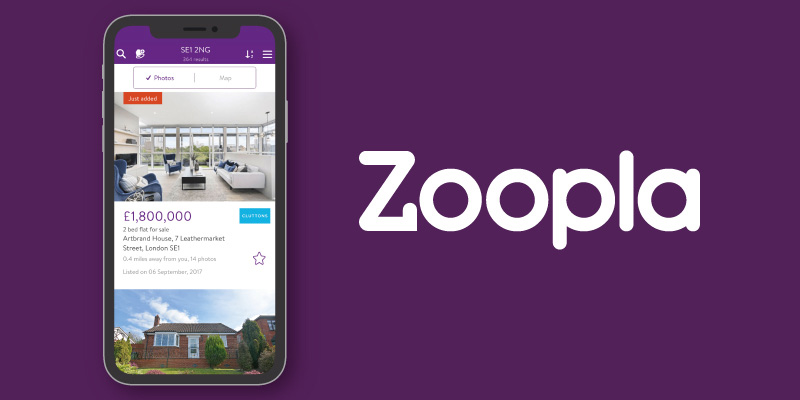 Zoopla is the UK's most comprehensive property website, focused on empowering users with the resources they need to make better-informed property decisions. They help consumers both find their next home and research the market by combining hundreds of thousands of property listings with market data, local information and community tools.
---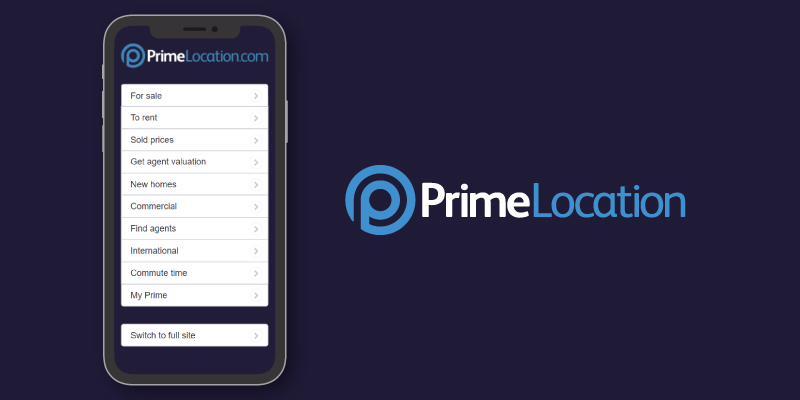 Primelocation is operated by, or on behalf of Zoopla. Zoopla Limited is part of the Zoopla Limited group of companies which operates various websites, including zoopla.co.uk, zpg.co.uk, primelocation.com, smartnewhomes.com, homes24.co.uk.
---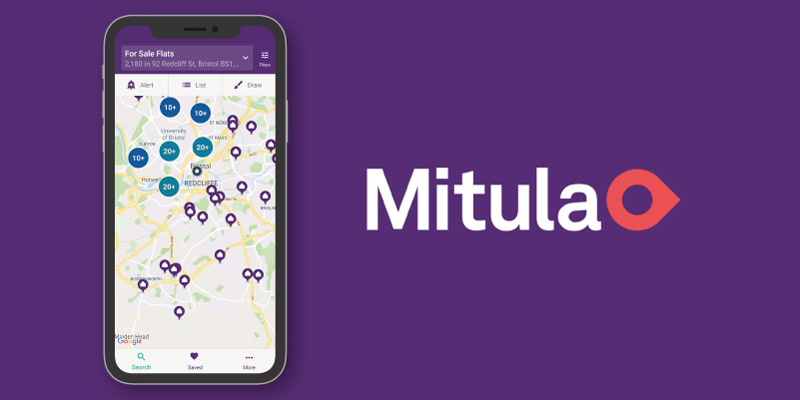 Mitula is a leading digital classifieds group with its headquarters in Madrid (Spain) operating classifieds vertical search and portals sites. It operates more than 100 vertical search sites across property, employment, motoring and fashion and 10 property portals in more than 50 different countries and in 19 different languages.
---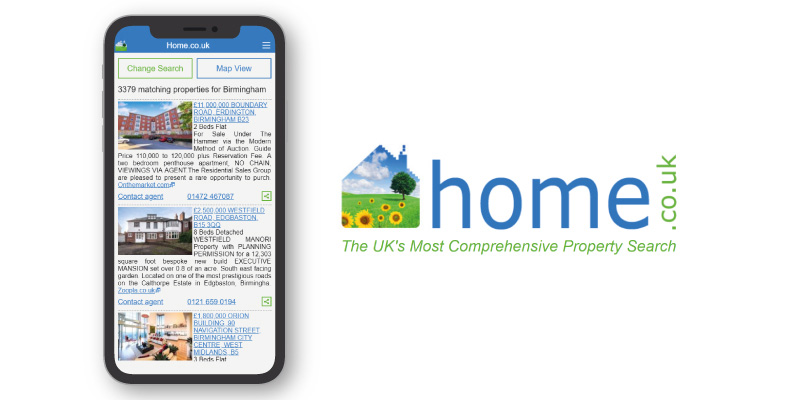 Established in 1996, Home.co.uk has used search engine technology to build and maintain the most comprehensive database of UK residential properties advertised for sale and rent on the Internet.
---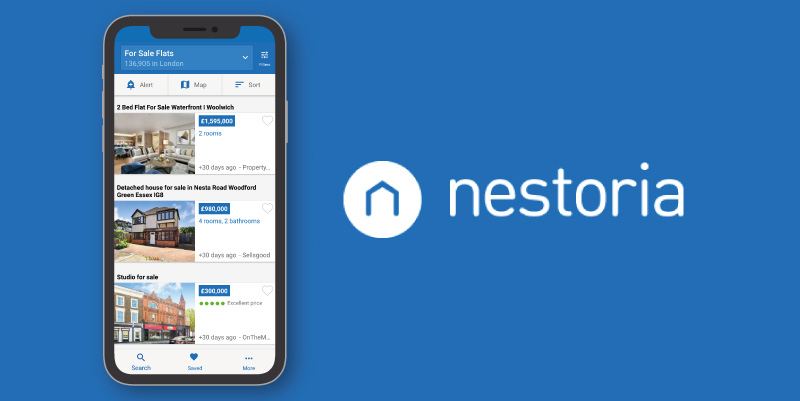 Nestoria is a vertical property search engine. In terms of users, Nestoria is the 5th largest property website in the UK (February 2012) and the 9th in Spain (comScore, May 2009 ). Nestoria aggregates estate listings from property portals and provides location-based search to Internet users. Results can be sorted by relevance, freshness, distance and type of property.
---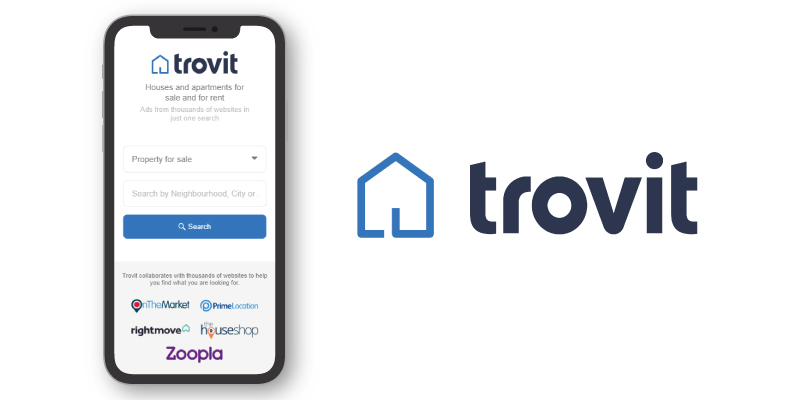 Trovit is a vertical search engine for classifieds (property, jobs, cars and products). On March 2012, it became the leading search engine for classified ads in Europe and Latin America. In 2016, Trovit reached 51 countries worldwide, being available in 19 languages and receiving more than 90 million unique visitors every month.
Trovit crawls property listings, cars and jobs classified ads from thousands of websites worldwide and from the UK. Users can type a search, refine the results using filters and set up personalized alerts (e-mail and RSS feeds) to be notified about new ads that might interest them. When users click on an ad, Trovit redirects them to the original source. Users can access Trovit through the Desktop and Mobile web version or through the iOs and Android Apps.
---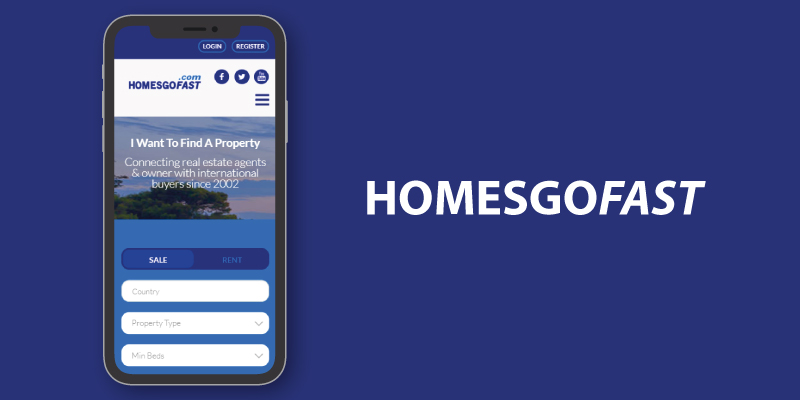 This property portal is one of the world's most established property website. Online since 2002, is run by TriniDigital Ltd who also own and operate Europe's longest running dedicated European property portal at Europeanproperty.com.
Founded by digital entrepreneur and property expert Nick Marr, this website was originally created to advertise UK and Caribbean properties only.
Homesgofast.com experienced a rapid period of growth and today covers over 50 countries worldwide and works with thousands of agents, homeowners and property developers.
The property portal is effective in helping estate agents, overseas property developers, investors, and private owners to buy rent and sell homes, holiday villas, investment apartments, land and commercial properties.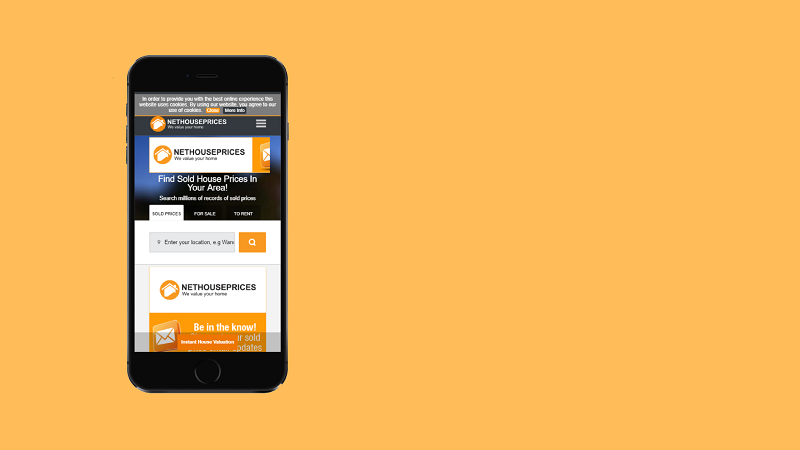 Was one of the first websites set up in 2004 that specialised in providing sold property prices recorded in England and Wales and is privately run by a team of property professionals who are qualified chartered surveyors and property developers with over 50 years experience in the property industry between them.
Best property websites in the UK
By