If you have decided to move house but you don't know how to orient yourself in the property world, we recommend these property apps dedicated to those who want to find a house to buy or rent.
If searching for houses using estate agent shop displays is what you want to do, we wish you the best of luck. However, if you are reading this guide, it is likely because you would like to try looking for a property by using the power of the internet.

There are many property apps available that you can use to find the home of your dreams in a few quick clicks while staying comfortably in front of your smartphone or tablet.
With so many property apps available, we've made a guide to explain some of the pros and cons each of the top apps so you can choose the one that meets your needs. We have chosen the best and the most reliable, the fastest and easiest to use, even for the less experienced.
On top of that, we've compared the reviews of users who have previously installed and used the property apps themselves. Let's go through them together.
---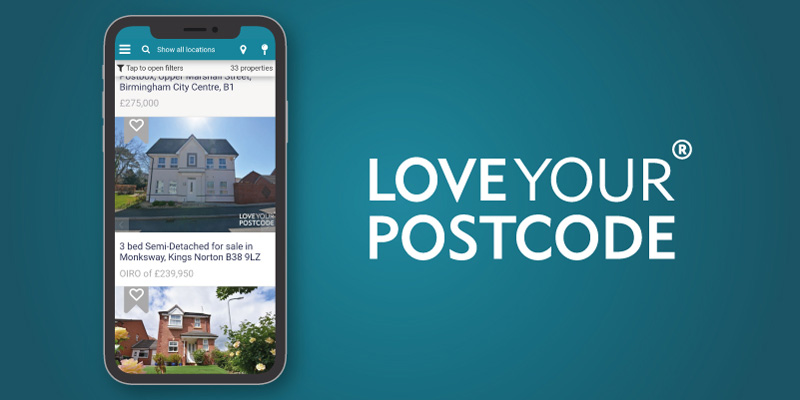 1. Love Your Postcode Property App
If you're looking for a modern, yet well-established estate agent with pedigree and a proven track record then look no further. Our business has been described as a refreshingly different approach that achieves great results in little time.
A multi-award-winning group for customer experience, we pride ourselves on great customer service and have been rated in the top 1% of UK Estate Agents by AllAgents.co.uk.
Our native Android app enables clients to search through all our available listings, filter based on precise criteria, view high-quality images and access various other features in order to request a valuation, arrange a viewing and get in touch with us (amongst lots of other features).
Review 4.3 | Download This App
---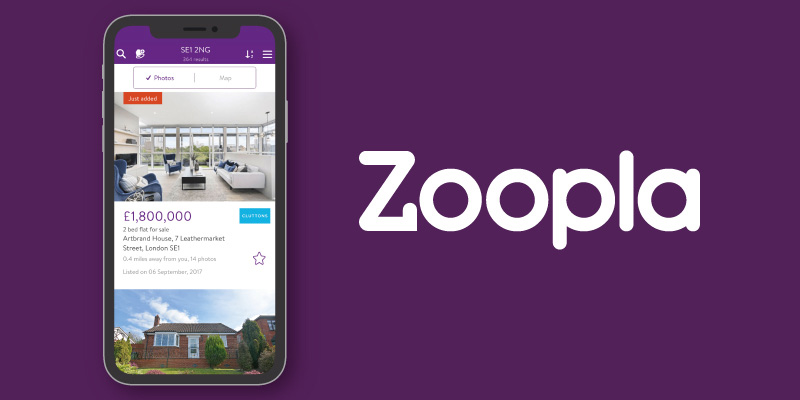 2. Zoopla Property App
Still one of the most comprehensive ways to search houses for sale and rent, the Zoopla's all-new modern looking and intuitive dashboard makes finding the perfect home simple. With hundreds of thousands of listings, their new property app personalises your property search for everyday ease-of-use. Search houses on sale, rent a house or check house prices all from the free Zoopla app which makes it easy to access the most up-to-date market information, either at home or on the go.
Whether you're looking to buy a home, or want to find a property to let, their app lets you search homes and view home values, as well as letting you contact estate agents, to help you make the smarter property choice.
Review 4.1 | Download This App
---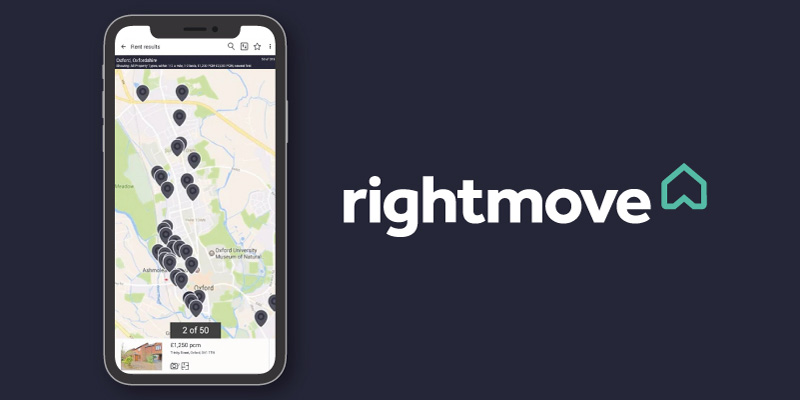 3. Rightmove UK Property App
With over a million UK properties for sale or to rent, the Rightmove app is a great tool to help you find your next home. What you'll love about the Rightmove app:
Create instant alerts for your favourite searches and the app will send you matching properties as soon as they are added.
Sync your browsing activity easily across all your devices.
School catchment and performance information for each property via the 'School Checker'.
Big, beautiful photos, floorplans and more to help you really get a feel for each property.
View the sold price history of over 26 million UK properties.
Covering properties from all over England, Scotland and Wales, Rightmove has the largest number of UK properties for sale and to rent, as well as the largest number of advertising estate agents. As well as covering circa 90% of all properties for sale, Rightmove can also help you with your property research, with valuable information on previous sold prices and market information. If you're looking to buy, sell, rent or let a property, find your happy with the Rightmove app for searching properties.
Review 4.1 | Download This App
---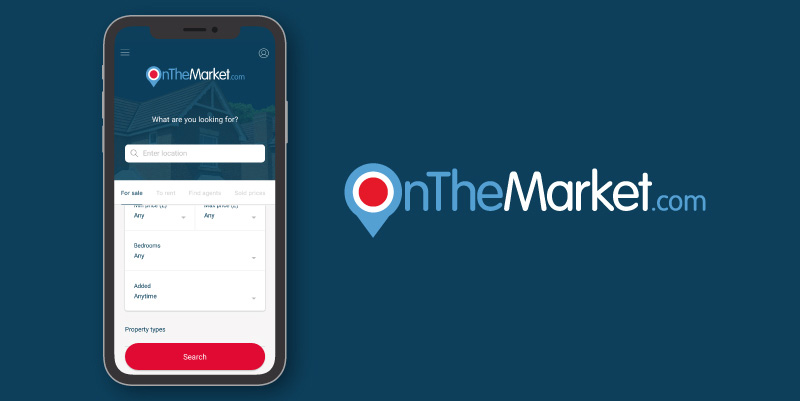 4. OnTheMarket Property Search App
The OnTheMarket.com property search app is a clean, fresh and simple way to search for the latest homes on the UK property market and offers hundreds of thousands of houses and flats for sale or to rent, at all price points. The user can see UK properties as soon as they come on the market with they: many are exclusive to OnTheMarket.com, uploaded 24 hours or more ahead of any other property portals.
Thousands of estate and letting agents are listing their properties at OnTheMarket.com
Review 3.6 | Download This App
---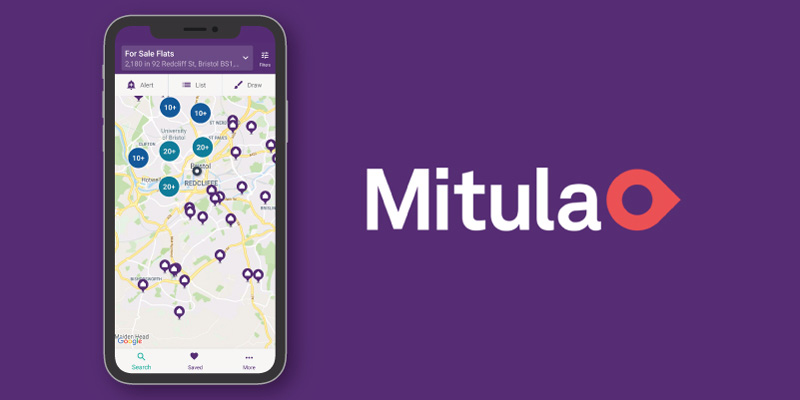 5. Mitula Homes App
The Mitula Homes app offers thousands of listings so as you can search for a flat, house, apartment, attic, duplex, studio, chalet, loft, land, etc.
The Mitula Homes app is very intuitive. If you search for a house for sale or rent you can filter your results by date of listing, and important criteria such as location, price, number of square meters, number of rooms, bathrooms, etc.
Review 4.0 | Download This App
---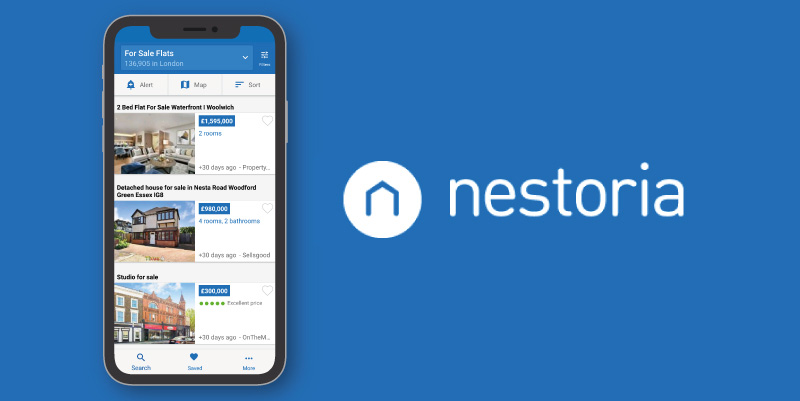 6. Nestoria Property App
The new Nestoria Property App is available in more than 40 countries and 15 languages. Finding a house, loft or apartment in London, Madrid, New York, Delhi, Mexico City, Sao Paulo or just about any part of the world has never been so easy. Wherever you are, with Nestoria you'll find what you're looking for!
Don't waste time looking through hundreds of websites. Nestoria indexes property adverts so that you save time with your searches. There are millions of properties for you to look through in Nestoria Homes both if you want to buy or rent a house, flat, bungalow, terraced house, apartment, commercial property, cottage, etc.
Review 3.9 | Download This App
---
Simply put, the best method to find your dream home is via the internet. Accessing the above app's databases is just a simple registration away and some sites also offer the opportunity to be among the first to receive the newly published listing by signing up with a premium account.
Register with Love Your Postcode and we will notify you as soon as we get a new property that suits your needs. Our exclusive client waiting list means you'll be the first to view our new properties, giving you first opportunity to secure your dream home.
Love Your Postcode has become one of the top estate & lettings agents because of how our group pays attention to each client. With us, you're guaranteed a trusted partner that know property prices in your area better than anyone and employs experienced staff that anticipates your every need. Contact our teams today, call us on 0800 862 0870, check our app or book your free valuation.
Best property apps to find your home in the UK
By