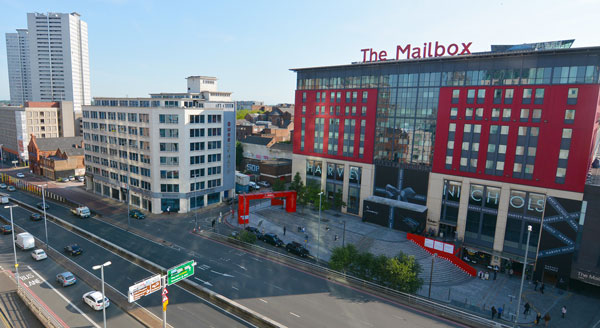 Local property experts
We know that when it comes to buying, selling and letting properties in the centre of Birmingham, it is important to find an estate agent who has extensive knowledge, understands the local area and can find you the best properties for the best prices.
This is how we prefer to work.
With Love Your Postcode, everything that we do is built around the satisfaction of buyers and sellers.
Browse through our properties search page to see the types of flats and houses for sale/rent we have in the area.
Birmingham's most trusted & recognised property brand
#ourpeople
Sukhi Chall
BSc (Hons)
Finance Manager
A friendly, professional and attentive agency that have been helpful through the process from viewings through to management.

I would recommend this agency for a number of reasons namely as I have found them to be very genuine which is rather a unique trait to hold in this industry. Indeed one of the agents, Ms Chall is exceptional, which is why we entrust her with our portfolio.



Jaswant Kang
- Harvestfields Way

Shannon Uppal
Senior Negotiator
I was really impressed with Shannon and how she fit us into an appointment at the last minute. She gave us really solid information about the place and the process of making an offer, which was then accepted.

They were quick to respond with our enquiries and the whole process was really smooth.



Rebecca Jones
- Palmerston Drive, Oldbury

Stacey Gibson
Senior Sales Consultant
Asif Kola
BA HONS
Sales Manager
Amrit Kang
Senior Negotiator
Alan Parker
Senior Sales Consultant
Jatinder Singh
Senior Negotiator
I sold my property with Love Your Postcode, from stage 1 to the end of the sale, they were very professional and efficient in their work. Love your Postcode understand their market and base their decision on real data. Using their knowledge they provide exceptional service.

If you are looking to buy, sell or rent I would recommend this company without hesitation.



Azhar Sheikh

David Ortiz Rueda
Executive Digital Developer
Featured properties
As seen in:

Love Your Postcode™ | Estate Agents Agents in Birmingham
By