Ranking the best Italian cities to visit is not easy considering their artistic heritage, great food, stunning landscapes, and popularity. However, read on to find out our top 5 Italian destinations.

The artistic, cultural and gastronomic heritage of Italy is truly immense and allows us to designate numerous interesting destinations to spend a wonderful weekend in the company of family, friends or a special person.
Italy is famous for being one of the most beautiful countries in the world, a country surrounded by water where you can travel by boat and see the extraordinary landscapes. Who does not love coffee, quality food, artistic masterpieces and the best of shopping? We all know that there is plenty of these things in the cities of Rome, Florence and Milan, but being very popular among tourists, these cities can be crowded and lose some of their charm.
So choosing which places to visit in Italy is a difficult task. Rome or Venice? Palermo or Naples? Italy has so many cities with their own unique appeal. Which is the most beautiful or the most fascinating is difficult to say…
Are you planning holidays and weekends in Italy in 2018? Take a look at the cities we have selected as they will reveal some pleasant surprises.
The Top 5 Cities You Should Visit in Italy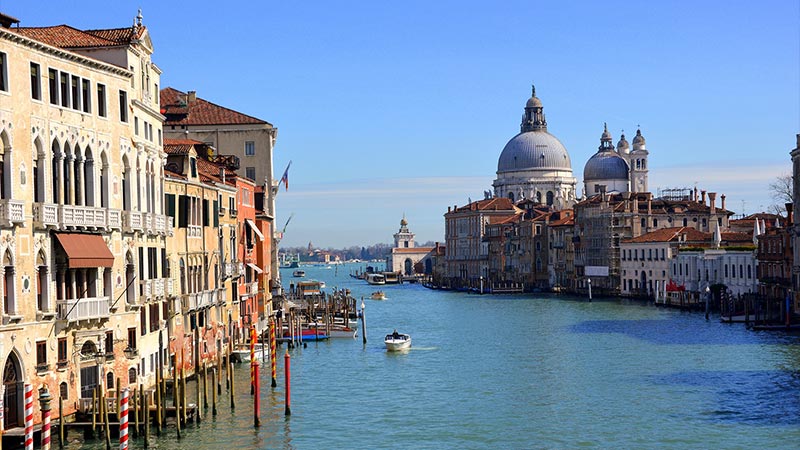 1. Venice. Venice is certainly the most beautiful Italian city. Between its streets and its canals, there is a unique atmosphere, suspended in time and space. Visit Piazza San Marco, its Basilica, the Doges' Palace and the Bridge of Sighs. But do not forget to get lost in the streets far from the usual tourist routes and travel in time, among the reflections of the water.
But while Venice is considered one of the most beautiful places to visit in Italy, it can be the most expensive. Make sure you have a bottle with you so you can fill it using the many fountains around the city and it will save you a lot of money. Do not miss the island of Torcello and other historic places around the city. Although expensive, taking a Venetian gondola has to be on everyone's bucket list.
---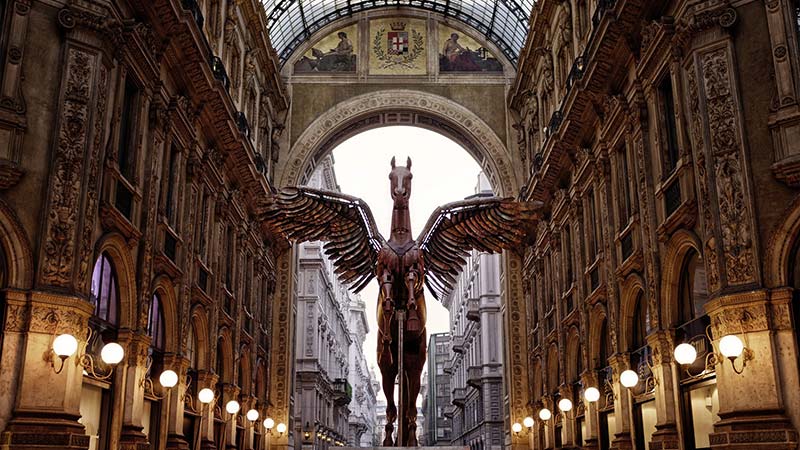 2. Milan, Lombardy. Milan and Paris are competing for the title of European fashion capital. This makes it the most important city in Italy economically speaking. On the occasion of the fashion week, the city is full of renowned designers, models, showbiz characters and paparazzi.
Milan is a huge metropolis, dynamic and full of opportunities. A city that never goes to sleep, where things to do are almost endless.
Not just the centre of fashion and shopping, Milan is also truly a home of art and wonderful food. Do not miss Leonardo da Vinci's famous Ultima Cena. Go and see the Basilica of Santa Maria delle Grazie and the Duomo. To recharge your energy, grab a panzarottov from just behind the Duomo.
---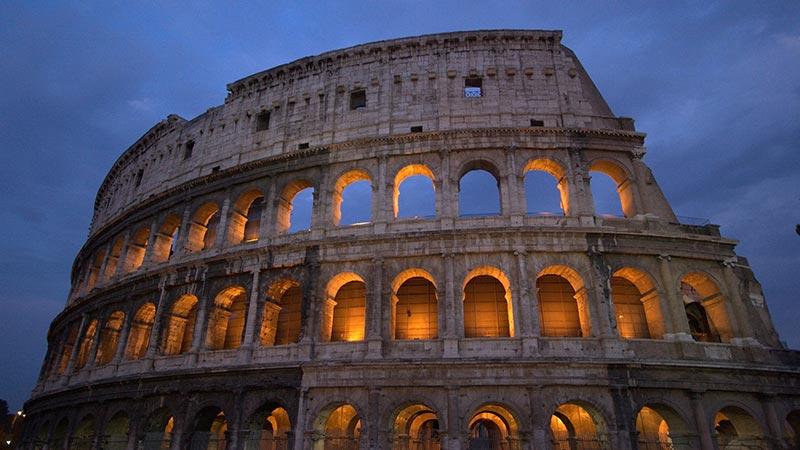 3. Rome. The capital of Italy is competing for the primacy with Venice. Rome is a dream because it unites distant ages within it. It is the tangible sign of the passage of time, with its stratifications and its grafts. The Colosseum is the symbol of the city, but do not miss a walk to the Fori Imperiali and the Campidoglio. Throughout its centre, Roman columns are incorporated into medieval buildings and the Baroque coexists with an ancient and grandiose history.
Rome is the most visited city in Italy and the favourite among travellers. Rome Caput Mundi is literally an open-air museum: from the Fori Imperiali to the Pantheon, throwing a coin into the Trevi Fountain to remain open-mouthed in front of the Colosseum, passing through Piazza Navona.
The history of Rome exudes from every corner and is lost in the mists of time: those who visit cannot but be satisfied with beauty and culture. It's city that offers everything, suitable for those who want to live a social life, simply go shopping or enjoy the renowned Italian cuisine.
---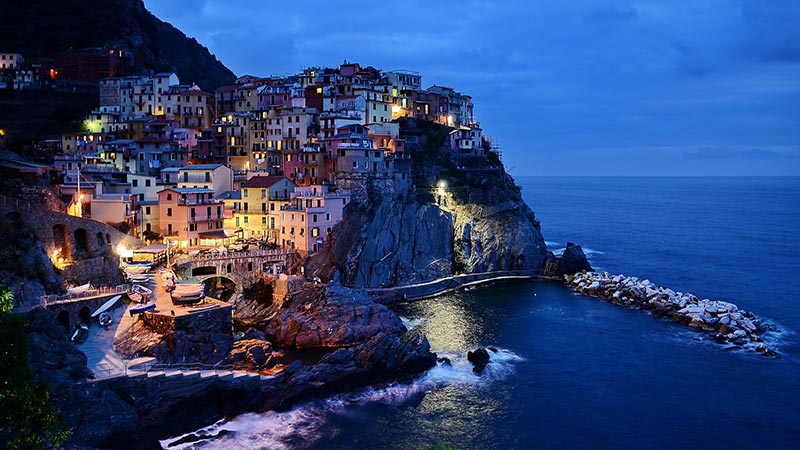 4. Manarola, Cinque Terre. Wonderful places in Italy? Manarola is one of the smallest towns in the Cinque Terre, but do not be fooled into thinking there is little to see. After getting off the train, take a dip in the Mediterranean Sea, get yourself an ice cream, and take a flood of photos of this little Italian treasure. Go for a walk in Via dell'Amore between Manarola and Riomaggiore and enjoy the most sensational sunset of your life.
Manarola is a small village perched on a spur of dark rock overlooking the sea and has a small port enclosed in the rocks. Cloaked in ancient origins, it was founded by the inhabitants who moved from Volastra probably in Roman times.
---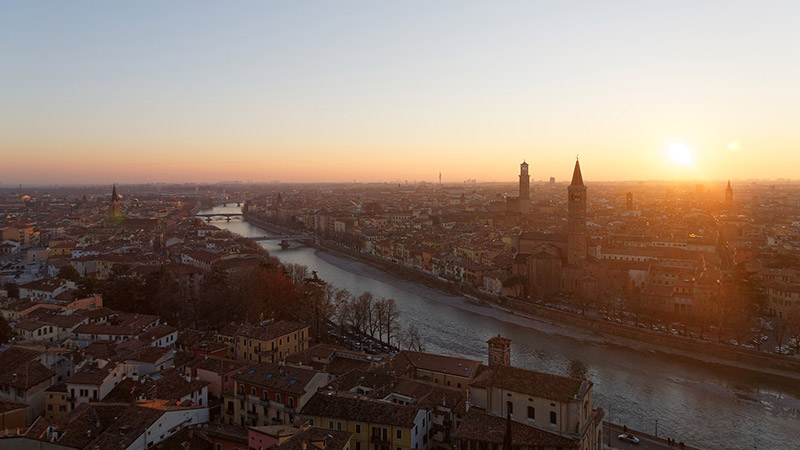 5. Verona. One of the most romantic cities, Verona was the setting of William Shakespeare's poignant love story between two noble families of Verona, the story of Romeo and Juliet. You can not miss the famous balcony, but also the Arena (a sign of an ancient history) and the famous Ponte di Castelvecchio.
Verona has preserved a remarkable number of monuments from antiquity, the medieval and Renaissance periods, and represents an outstanding example of a military stronghold.
You may have often heard about SSTC in the property world and wondered what it means. Read our article SSTC meaning and find out what signifies.
If you are looking to move into a new home, Love Your Postcode Group is here to help you. With us, you're guaranteed a trusted partner that knows the property market better than anyone, with an experienced staff that anticipates your every need. Contact our teams today, call us on 0800 862 0870 or book your free valuation.
Best city to visit in Italy
By