Whether you're letting or selling, our professional photography will massively benefit your property listing. However before the photographer arrives, there are certain things that you can do to bring the best out of your home. This article will provide you with all of the information you need to know about preparing your home for photography that will achieve the best price possible.
You want to create a space that a prospective applicant wants to move into (table and chairs neatly arranged, no clutter, clean surfaces) whilst also making sure that the photo does not look like you were evicted from each room moments before (TV/computers on, plates left on the table, toys left on the floor). If you want our estate agents in Birmingham to take care of this aspect, all you have to do is contact us.
1. First impressions matter
The first photograph for your listing will be the most striking and marketable. Often this is will be the exterior of your house on a bright, sunny day with the sun catching the front of your property. Whilst the weather cannot be controlled, there are other ways you can bring the best out of this most important shot:
Moving any vehicles on the drive, out of view; they are using up valuable space and the objective is to sell your home, not your car.
Moving bins out of the way.
Closing garage doors.
Closing windows.
Cleaning up the landscaping (mow, trim shrubs, clear leaves).
2. Clutter & mess
Another important part of your preparation is also the most obvious; clearing the clutter out of every room. As naturally, a clean space is always going to be more appealing. Every applicant is looking for their dream, ready-made home and a lot of them will be instantly put off by clutter and mess.
Why consider an untidy property when you can get a similar but sparklingly clean one for the same price?
3. Lighting
Before the photographer arrives, make sure that you are letting in as much light as possible. Open up the blinds/curtains and turn on every light in your home including all lamps and surface lights as well as those that are part of furniture and appliances (i.e perhaps you have lighting on the stove or built into a bookshelf). Make sure to replace any light bulbs that are burnt out and use high-wattage bulbs to make the room brighter.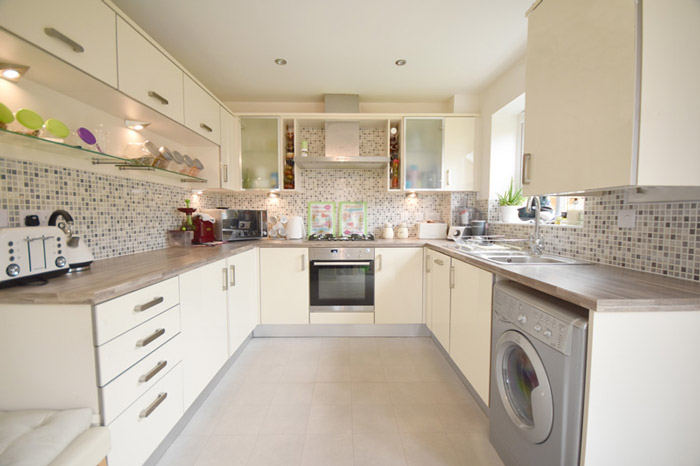 4. The kitchen
The kitchen counter can be prone to collecting a varied number of things, but you want to make sure that the counters are as clear as possible. Get rid of surplus small appliances that are sitting around, as well as stacks of paper or dirty dishes. It is best to remove any child-proof equipment that is visible on the outside of the cabinets or cupboards.
Clear the school notices, crayon drawings, magnets off of the fridge, as well as removing dish racks, cutting boards, tea towels, hand and dish soap bottles, cleaning products, mops, brooms, and bins. Colour can be added back in with a nice bowl of fresh fruit or a vase of fresh flowers.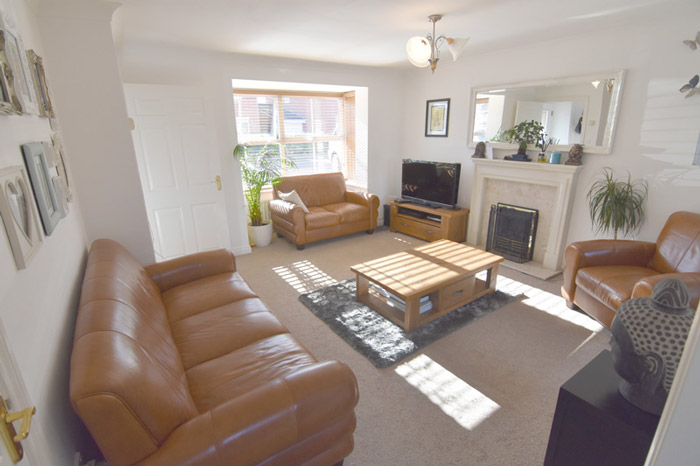 5. Lounge
The goal of the room is to create a beautiful and comfortable living space; an area where a potential applicant can imagine the bulk of their family spending time.
If you have a nice coffee table book, set it out as decor on the table but remove any magazines, because they can often add to a cluttered look.
6. The bathroom
The bathroom counters should be clear of everything including makeup, razors, soap, toothbrushes, and any other beauty products. In the shower and bath tub, remove the shampoo, soaps, washcloths, and baby toys.
7. Gardens
Clean porch, tidy up outdoor tables/chairs/cushions
Pillows/cushions should be fresh, not faded
Clear out kid's toys, balls, frisbees, etc.
Clean pool
Turn on water features
Remove visible water hoses
Takedown any washing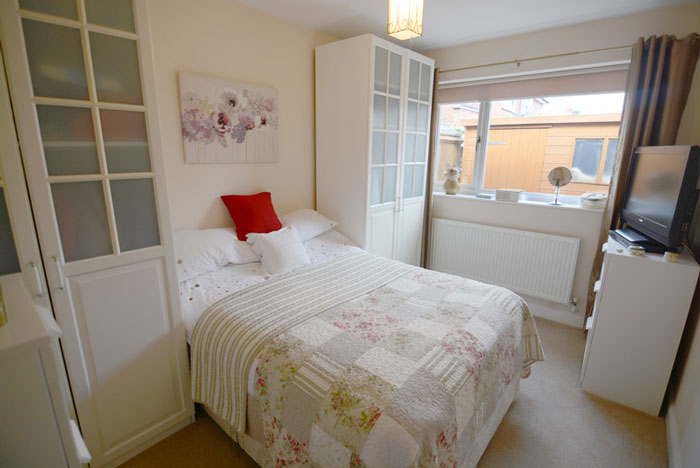 8. Bedroom
It may be tempting to literally brush everything under the carpet, but be mindful that your final photos need to look fresh and inviting.
Teenage bedrooms may be unique with unusual decorations to match the personality of the occupier. These decorations may need to be adjusted in order to make space appear more generic and neutral. Remember, you want the potential applicant to imagine themselves as if they were living in the room, and unusual themes in the bedrooms can be somewhat distracting.
If anything is sitting on the nightstand, get rid of it! Common things that need to be moved include phone chargers, tissue boxes, lip balm, a glass of water, jewelry, or anything else that is kept at your bedside. Don't forget to make the beds!
In summary, the goal is to create a neutral but stylish living space in which the applicant can picture themselves living in. Personal effects, or too much clutter, can make it more difficult for them to imagine your home as their own.
How to prepare your home for professional photography
By