The UK's best property valuation tools are online portals or Open Government data sources providers, which give you the option to consult their house prices databases. The property valuation has revolutionized over the years from its traditional estate agent-based approach to internet valuations through the big portals.
With just a few clicks, these properties valuation tools allow users to get their home estimate price value.
Best property valuation tools in the UK
Note* this top about best UK's property valuation tools is only our opinion.
There are hundreds of sites and estate agencies that offer online property valuation tools for calculating the price of your property depending on different factors. When you are interested in selling or buying a house, you have one burning question in mind: what is my house worth? At that moment you get the smartphone in your hand or open your PC to look for information on the prices of similar properties using online property valuations instruments or you can use the service of your local property valuer.
In the UK's last years, a proliferation of online property services has emerged to provide you with this answer before you ever actually consult an estate agent or a property valuer. But while landlords have access to this type of information, that doesn't mean you can expect a property valuation software to deliver the final word on your home's value, though they can give you some helpful suggestions.
There was a time ago in the UK for who can remember when there was only one way to know the value of your property: going to the high street estate agent. Now there are many websites and online tools that will show you the value of your house based on recent sales in your area.
You may insert your home address into an online estimate tool or getting a detailed report from an appraiser or local estate agent, but the results can be different every time. This variation in the property price is a good reminder that any estimation of the house value, whether provided by a tool, computer, app, software or a local estate agent is just that: an estimate. The final price always depends on the negotiation ability of the person making the sale.
As seen on the BBC, our aim is to achieve the highest selling price within 21 days, leaving home sellers with more. Our results speak for themselves with a 99.6% selling price average and that's nearly 5% better than the property industry average.
Here are the property valuation websites you can use to see the value of your house.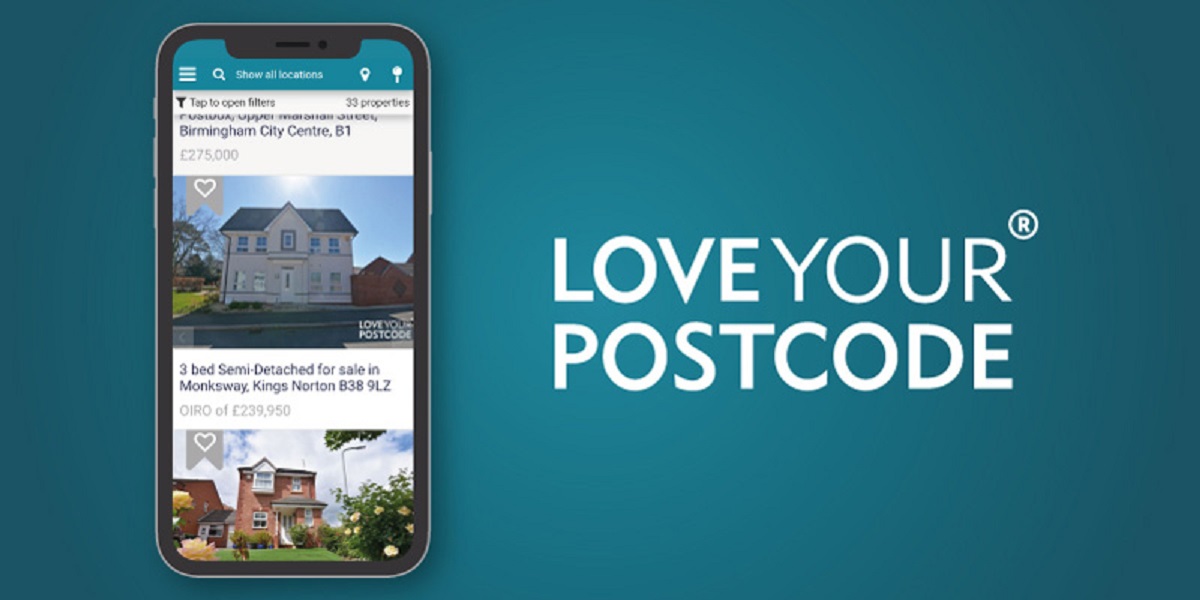 We aim to be the best property valuation "tool": the human estate agents at Love Your Postcode, with the most experienced and professional team on valuers behind us. You've only got to read our reviews on Trustpilot to get an understanding of how well we perform in the property market.
Love Your Postcode conduct more property appraisals than any other local agency and with a 99% selling price average since 2014, it's easy to see why. Call us on 0800 862 0870 or book a free valuation today. Do you have a property in a diverse location? There's no problem, we'll find a solution to evaluate that property.
To give yourself a clearer image of the true value of your property, we highly recommend that you book a full market appraisal with one of our expert team. Everything starts with a free home valuation and impartial advice about how you can achieve the best price in 2019.
Also, you can use our Stamp Duty calculator to get an estimate of how much tax you'll need to pay if you are a first-time-buyer or when you buy the second property.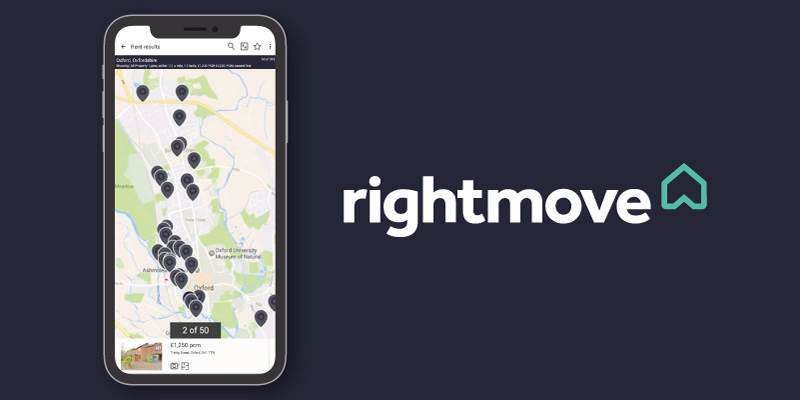 Rightmove Market Trends uses the biggest set of property information to provide you with an insight into market activity in your area. See how many properties there are available to buy, average prices paid and how many have sold.
Their property search displays a stock of more than one million properties at any one time – which are collectively worth approximately £270 billion – and the Rightmove website regularly receives 30 million visits a month. In addition to this, since the sample they use to compile the Rightmove House Price Index takes into account all new properties added to the website.
While some property market reports are based, to a certain extent, on the opinions of real estate professionals, the Rightmove House Price Index is produced entirely from factual information about actual prices of residential properties currently on the market. 10,000 estate agency branches list their properties on the Rightmove website and, because they have access to this amount of data, Rightmove are able to use this info each month to produce their survey.
This represents the largest, most up-to-date monthly sample of any house price report publisher in the United Kingdom. Rightmove has earned a reputation as an extremely reliable indicator of property prices trends in the UK market.
https://www.rightmove.co.uk/property-valuation.html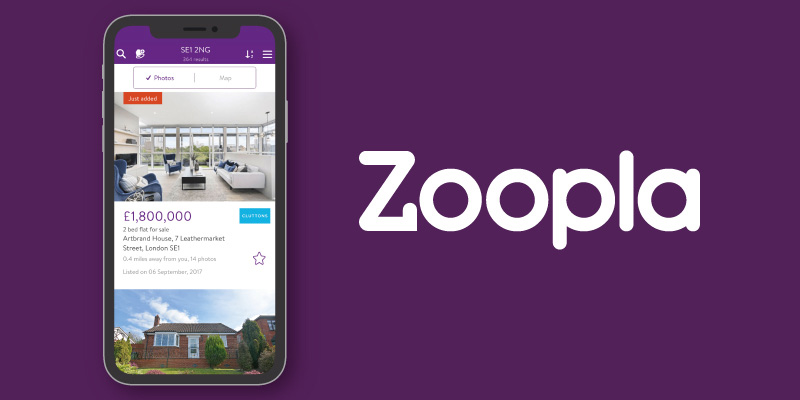 ZPG (Zoopla Property Group) operates a number of property websites; the principal ones being Zoopla and PrimeLocation. Zoopla is the UK's most comprehensive property website, focused on empowering users with the resources they need to make better-informed property decisions.
The property value is calculated using a secret formula that analyses millions of data points relating to property sales and home features UK wide with an algorithm that looks at information on millions of UK homes, getting their data from multiple sources including the government, estate agents, surveyors and you.
The Zoopla valuation model looks at the relationships between transaction prices and property characteristics like type, style, tenure, number of bedrooms, etc. and uses these patterns and trends to estimate present values.
The algorithm consider:
previous sold prices for the specific property and recent transactions nearby
changes in the market values to similar properties of that type in the local area
the various characteristics of the property in question and those around it
current asking prices for specific properties and others in the local area
the size of the property in question relative to those around it
the current values of comparable properties
If you believe that the online estimate for your or any other property is incorrect, we encourage you to run a free home visit with a Love Your Postcode's property valuer, FREE of charge. Call us today at 0800 862 0870 or book a free valuation.
https://www.zoopla.co.uk/home-values/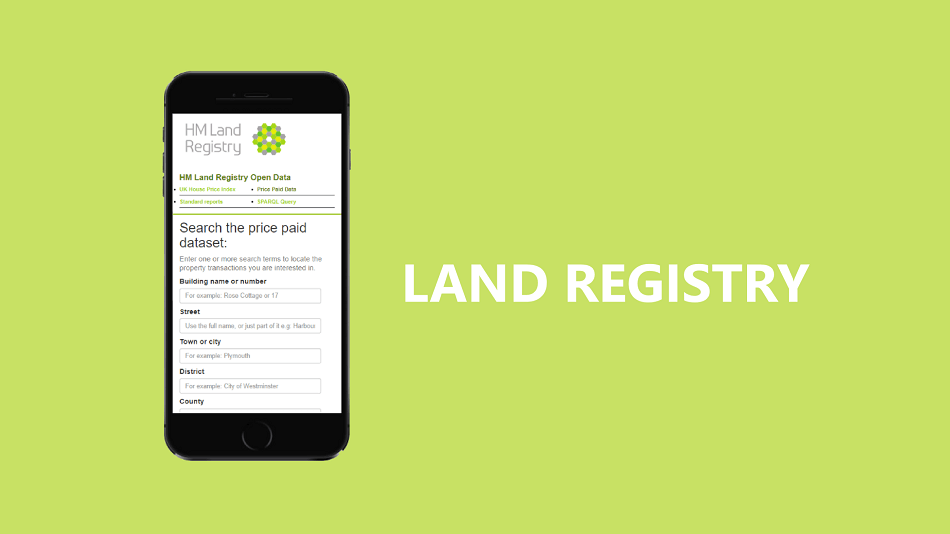 HM Land Registry publish the UK House Price Index on behalf of Office for National Statistics, Registers of Scotland and Land and Property Services Northern Ireland. HM Land Registry publishes the following public datasets on GOV.UK as part of their commitment to the Government's priorities of economic growth and data transparency:
Price paid data updated monthly, data available from 1995.
Transaction data updated monthly, data available from December 2011.
UK House Price Index downloads updated monthly, data available from January 1995.
Use the UK house price index search tool to identify a specific subset of the index data you're interested in. Reports can be broken down by countries, regions, counties or local authorities over a defined period of time dating back to January 1995. They can then be further tailored to a variety of reporting options including indicators, property categories or sales volumes.
The dataset is a reliable source of house price information and consists of more than 24 million definitive records dating back to January 1995. The UK House Price Index (UK HPI) is published by HM Land Registry using sales data collected on residential housing transactions.
The data available is by property type (detached, semi-detached, terraced, flat or all property types), buyer status (first-time buyer or former owner-occupier), funding status (cash and mortgage), property status (new builds and existing builds).
http://landregistry.data.gov.uk/app/ppd/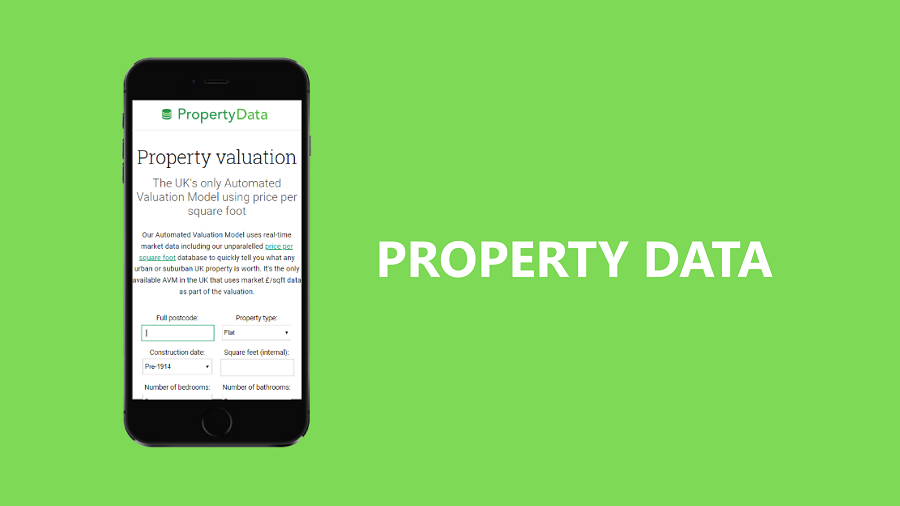 PropertyData contains the UK's most comprehensive and wide-ranging array of residential property market data and analytics functionality and was designed to help residential property investors, agents and developers. Their Automated Valuation Model uses real-time market data including unparalelled price per square foot database to quickly tell you what any urban or suburban UK property is worth. It's the only available AVM in the UK that uses market £/sqft data as part of the valuation.
The power of PropertyData is grounded in the effort that we put into the source, clean up and keep constantly up-to-date data from a wide range of sources like Zoopla, Rightmove, SpareRoom, Land Registry, Ministry of Housing, Communities & Local Government, Office for National Statistics, Ordnance Survey, Building Societies Association, HMRC, Bank of England, Halifax, Ofcom, Natural England, The Environment Agency, Turner & Townsend, Police.uk, The Electoral Commission, Ofsted, Independent Schools Inspectorate, Food Standards Authority.
https://propertydata.co.uk/property-valuation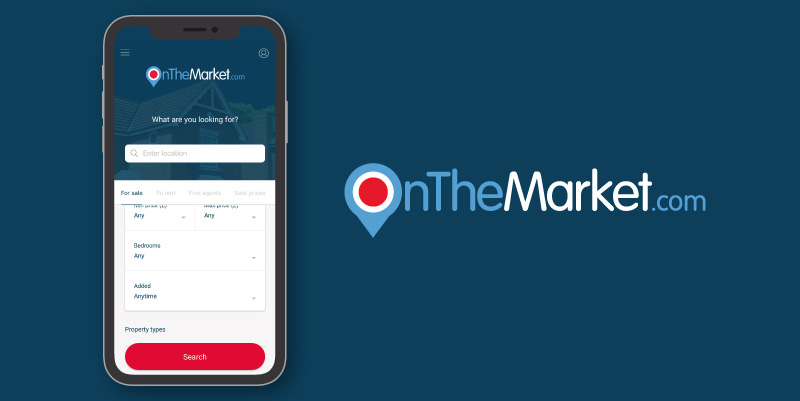 The technology on this property valuation website is "state-of-the-art" and their website will perfect adapt to fit all screen sizes and you'll enjoy a cleaner, fresher, more focused approach; just hundreds of thousands of beautifully presented homes for sale or for rent at all price points across the UK.
How the property valuation tool work on this website: you enter your postcode; Onthemartket will present a list of agents who are marketing properties near to your postcode inserted. You can select agents to contact about arranging a free home valuation and they will send an email to the agents you select. The agents will contact you to arrange a valuation appointment as soon as possible.
https://www.onthemarket.com/sold-prices/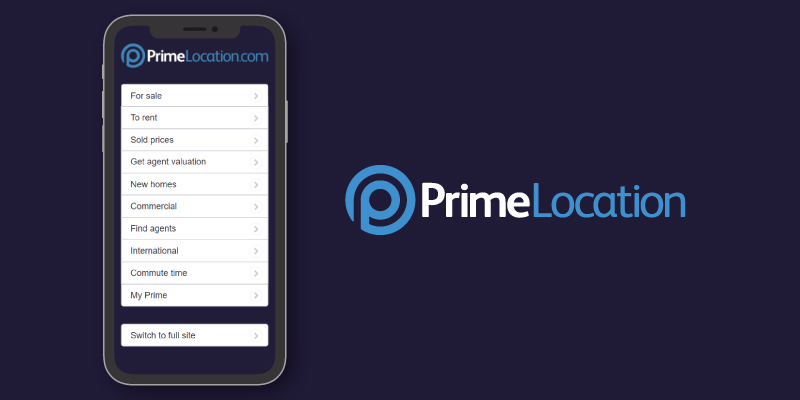 Find out what is going on with house prices in your local area by seeing the house price paid for millions of UK homes. Prime Location is part of Zoopla Limited which was founded in 2007 and list millions of property transactions dating back to 1995 from all across the UK.
PrimeLocation.com attracts over 5 million visitors a month and advertises properties from over 16,000 estate and letting agent branches, including all the leading national chains.
https://www.primelocation.com/house-prices/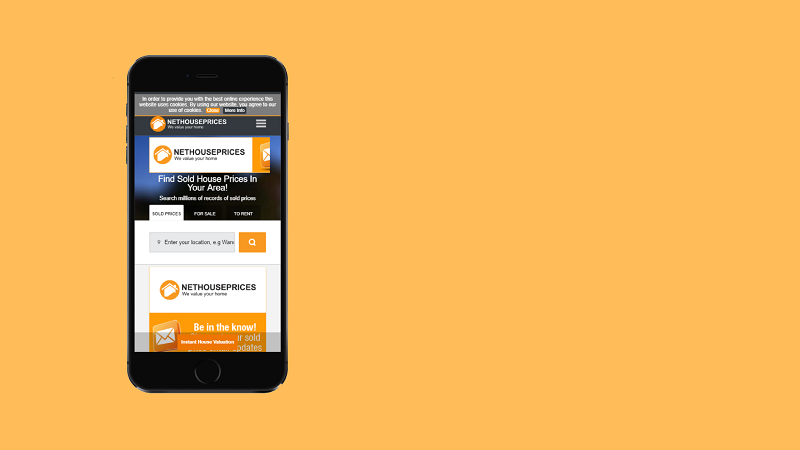 Nethouseprices is a free service providing you with the latest sold property prices throughout England and Wales as recorded by the Land Registry. Their sold price data is one of the largest available, with millions of records covering sales from 1st January 1995 to 31 January 2019.
The website provides an array of free property information such as sold prices, property listings for sale and to rent, auction properties and new homes, Industry news and local information to help the consumer and property professionals.
https://nethouseprices.com/house-prices/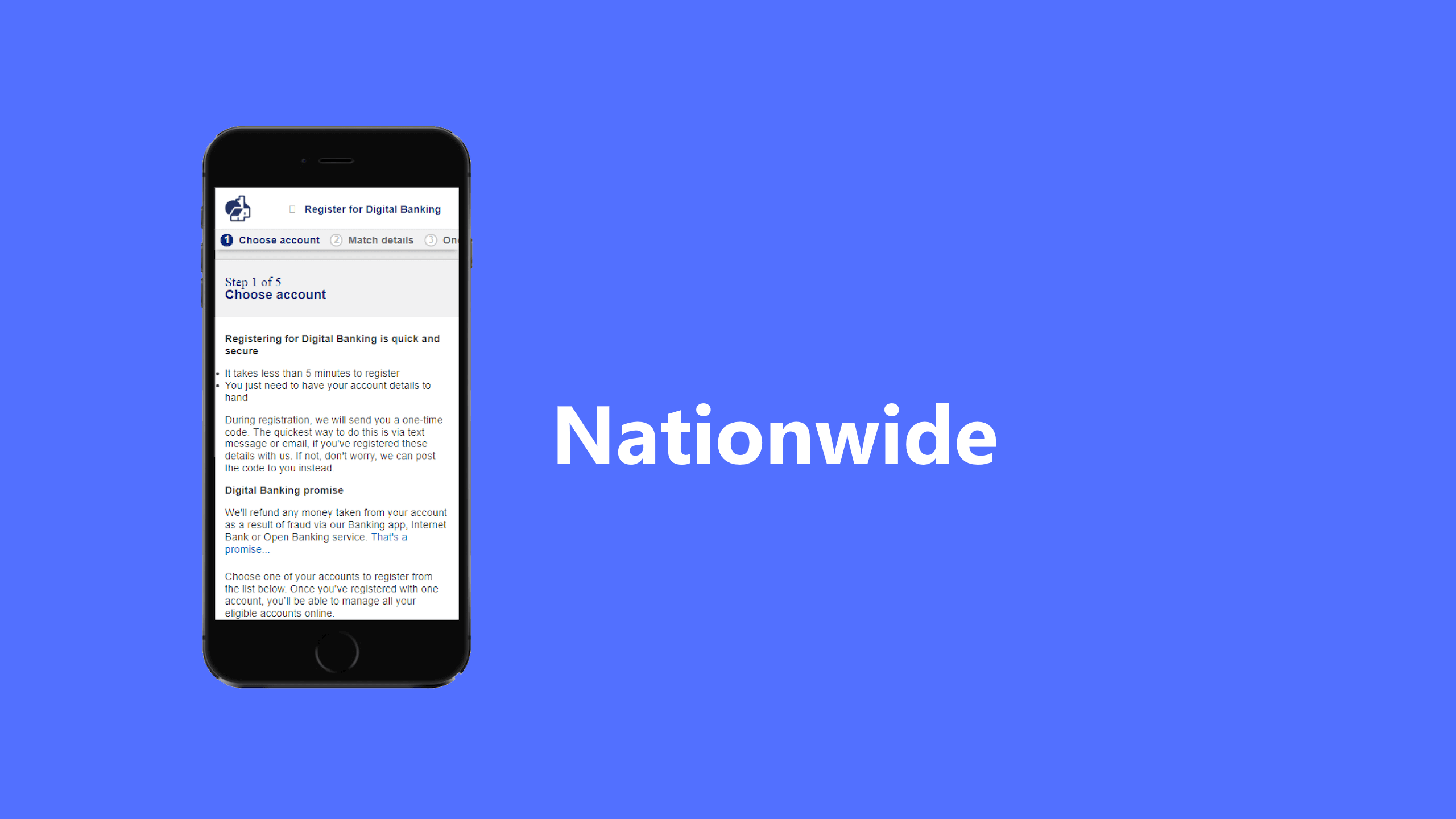 They have the longest unbroken run of house price data, stretching back to 1952 on a quarterly basis and 1991 on a monthly basis. Using their house price index tool you can access a monthly and quarterly house price reports, special features and download data series. You can also use the house price calculator to get an indication of how much your property is worth based on price movements in your region.
https://www.nationwide.co.uk/about/house-price-index/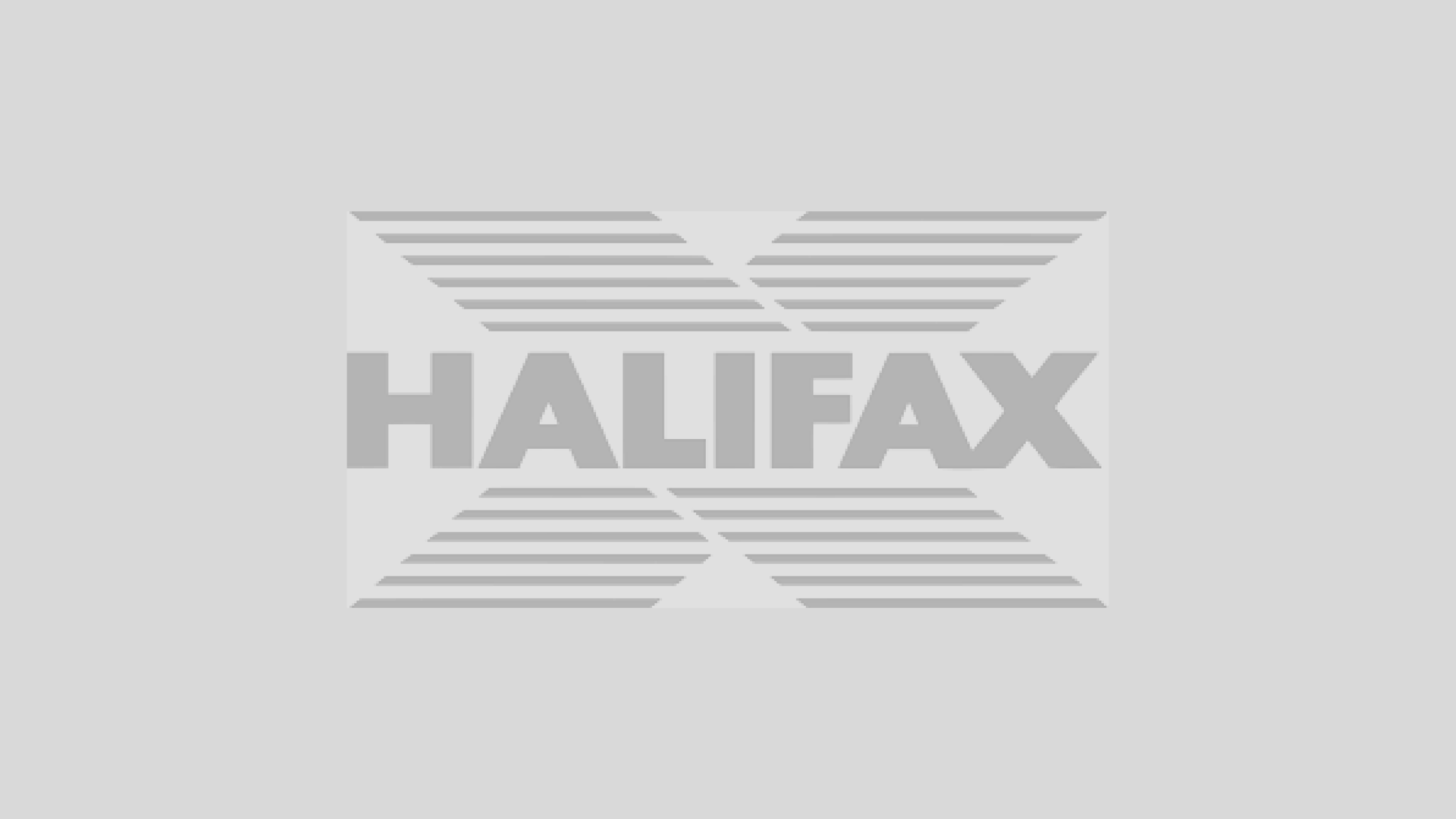 The Halifax House Price Index is owned exclusively by Markit Group Limited and its affiliates and published by Lloyds Bank plc on behalf of IHS Markit. The Halifax House Price Index is the UK's longest running monthly house price series with data covering the whole country going back to January 1983. From this data, a house price is calculated and property price movements on a like-for-like basis are analyzed over time.
https://www.halifax.co.uk/media-centre/house-price-index/
In conclusion, there are a lot of accurate tools that can give you an idea of the approximate value of a property. You can use them all but to have a clear idea we recommend you to contact us.
Our Estate Agents give your home maximum exposure online & offline, getting it more views from potential applicants, therefore more offers, and ultimately the highest possible finishing value. This means you end up with more money in your pocket and you enjoy a higher quality service. Call us on 0800 862 0870, download our property app or book a free property valuation today.
Top 10 Property Valuation Tools in UK [2019 updated list]
By