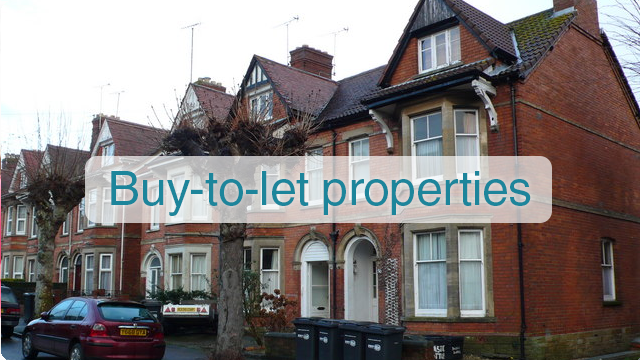 Buy-to-let property used to be a highly profitable investment, but after the new measures announced by the Government to increase the taxes for landlords, many people fear that this kind of investment might not be worth anymore.
The new measures will be implemented progressively from 2017 to 2020. Once fully effective, higher rate taxpayers will only benefit from the basic rate of tax (20%), when offsetting their mortgage interest against their rental revenue. Nowadays, for instance, when a higher rate tax payer pays 40% tax on their rental income, they can offset this with tax relief of 40% of their mortgage interest.
However, with the latest changes, these rental property owners are going to obtain a smaller income because their tax relief falls from 40% to 20%. Actually, it could happen that a few landlords got negative profit due to these new rules and their rental income resulted in a loss.
Some points against buy-to-let
If you are one of those who pay higher tax and have the intention of getting rid of a mortgage on your property, you will have to pay attention to this before committing to anything.
Another issue you should be careful with is the fact that interest rates and mortgage rates are nowadays low, but they might increase in the next few years. On the other hand, rental prices are quite high, especially in relation to income, which means that if at some point mortgages go up, landlords will have it very difficult to raise rents as well.
The property market is quite unpredictable. Right now there is a shortage of homes and, as a result, a lot of competition, which makes sale prices rocket, especially in certain areas such as London. Whereas people who intend to buy a home nowadays are struggling because of the high prices, those who purchased one during the recession are now lucky because the value of that home is now bigger. However, with a higher home value, they will probably have to pay capital gains tax, which can be considerable.
Other options
Despite all, if you're not a higher rate taxpayer or don't require a mortgage, the option of buy-to-let might still be profitable. Also, if you wish you save some taxes, it is a good thing to know all landlord costs that are tax-deductible. Some of these are ground rent, utility bills, council tax and letting agent fees.
Also, you can take an alternative to investing in property or being a homeowner. This might be increasing your pension plan by downsizing.
Anyway, whatever you choose, the best advice is to make some research on the property market and examine thoroughly the pros and cons of every option.
If you need some advice on buying a home in Birmingham, please call us on 0800 862 0870.
[jetpack_subscription_form title="Don't miss any tips and news about the property market!" subscribe_text="Being well informed is essential if you are thinking about selling, buying or renting a home." subscribe_button="Subscribe Now"]
Is it still worth investing in buy-to-let property?
Last Updated:
2016-01-20T16:55:01+00:00
By