When analysing the results from its latest Housing Futures survey, leading estate agent Strutt & Parker looked at the differing answers supplied by each sex.

When asked to rate their motivations for moving house, women listed better schools, broadband connectivity, being closer to family and friends and having access to public transport, shops and amenities as important or very important. Men on the other hand rated tax changes, retirement, pension support, political environment and mobile coverage as their top priorities.
When it came to dream home items, the survey revealed that 14% of men wanted a cinema/screening room and 12% wanted a wine cellar. In contrast, 24% of women rated an AGA oven as their top home accessory, while 18% wanted a kitchen island.
While both sexes agreed that 'traditional British' was their favourite type of interior design, certain styles scored much more highly with women than men including 'warehouse loft', 'simplistic Scandinavian', 'classical French' and 'exotic Indian'. On the other hand, '1950s/60s/70s Retro' was preferred by men. Men preferred 'stark', 'grand/imposing' and 'cool' feelings to describe the character of their home. While for women, 'quirky/creative' and a 'calm/relaxing' ambience were more popular.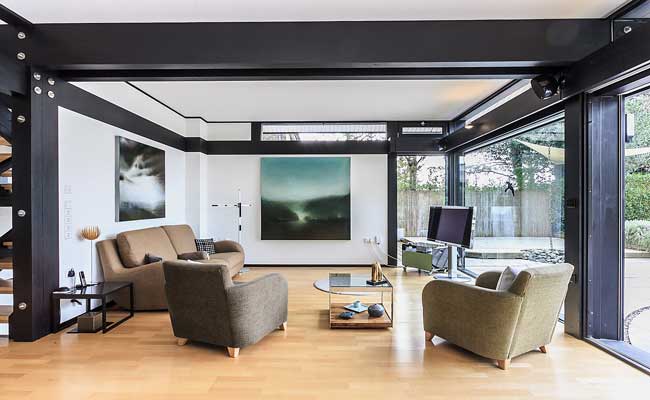 Clevedon Road in Tilehurst, West Berkshire is an example of a more 'stark' and 'cool' property which might appeal to men. It is situated just a stone's throw from the River Thames.
When it comes to outside space, men are far more interested in living on or near water than women, perhaps to enjoy pursuits such as sailing and fishing. Homes with sporting facilities such as a gym, pool and tennis courts were also more popular with men, while more women were keen on equestrian amenities.
Finding a property it's a time-consuming job! Let us find it for you! Love Your Postcode Estate Agents!
When looking at the type of home services you might receive if you lived in a managed apartment block or Private Rented Sector (PRS) unit, men tended to be far keener on convenience and practical amenities. Having a porter/doorman, in-house cleaning services, car sharing, banquet services and refrigeration drop-off storage were all far more popular with male respondents. For females, it was important that pets were allowed and disabled accessibility was also a priority.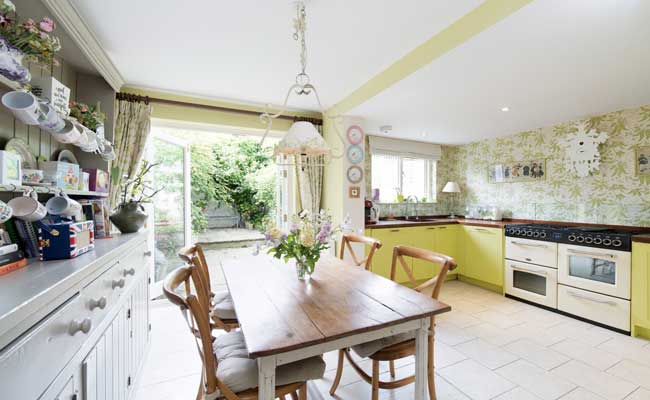 Novello Street in Parsons Green, Fulham is an example of a more 'calm' and 'creative' property with 'Traditional British' interiors, which might appeal to women. It also has an AGA style cooker.
Environmental features appeared to be of more importance to men than they were to women. Code level 5 ratings, renewable energy, living walls, grey/potable water and green roofs were all markedly more popular with male respondents.
Stephanie McMahon, Head of Research at Strutt & Parker, said: "Our overall analysis points towards elements such as broadband connectivity and access to amenities being very important for buyers. However, men and women appear to have a slightly different interpretation on what these might mean.
"When referring to private rental, for example, for men amenities and services might mean concierge services and grocery drop off, for women it might mean ability to bring pets and disabled accessibility. Both genders place personal finances as important which reflects both the capital growth of the last 30 years from residential property, as well as the ability to either use equity for lifestyle reasons or as deposits on a future property purchase."
To download the full report, 'Housing Futures: Key trends shaping the residential market', please visit: www.struttandparker.com/housingfutures
Source: Onthemarket.com
What do men and women want when it comes to property?
By