As you'd expect from a busy and thriving city centre, there are plenty of places to eat in Birmingham. However, we think these are 5 of the top restaurants in Birmingham city centre and no matter what you are in the mood for, there should be something that takes your interest here.
Adam's
Found at 16 Waterloo Street, Adam's is an ideal option for lunch or dinner. If you're out for a special occasion, this is exactly the sort of restaurant you should be looking for in the heart of Birmingham and with regular tasting menus and options, you will have a chance to explore the full range of dining options available at Adam's. With a bar serving a wide range of drinks, including cocktails, Adam's is the sort of place where you can start your night in style or spend most of the evening in.
The Wilderness
While some people may think of 1 Dudley Street as being the wilderness in Birmingham, this is actually where you'll find The Wilderness, a place for a true culinary experience in the city. If you are looking for a restaurant where you can enjoy a true taster menu option, with up to 7 or 8 courses for certain packages, The Wilderness is a fantastic option. Whether you fancy the a la carte option or you want to enjoy a sumptuous range of dishes, this is likely to be one of the best options in the city. The venue looks fantastic and the staff have a great reputation for a special night out, The Wilderness should never be too far away.
The Keg & Grill
If you're looking for a fantastic curry in Birmingham, you aren't short of options but The Keg & Grill in Upper Gough Street provides you with fantastic Indian cuisine with plenty of drink options. This means you should be able to make a great night out of in this venue and whether this is just a stopping-point or you are looking for a venue where you can spend hours at a time, The Keg & Grill is likely to be a great place to stop and enjoy yourself with friends or family members. At first glance it may seem like a standard curry house but the quality of the food on offer takes it to a higher level and the option of local ales and craft beers makes it a welcome choice for many people.
Grand Central Kitchen Birmingham
Located at 7 Stephenson Street, which is just outside of New St. Station, the Grand Central Kitchen has something for everyone. Whether you are looking to grab something on the go or you have time to kill and want to make sure that you are well fed, this is one of the most popular dining options in the city. The range of breakfast options will put a smile on your face and ensure that you are ready to take on the world. The soup and sandwich options are also tasty while offering value for money, so if you're not out for a proper meal but want to make sure that you are well fed, Grand Central Kitchen is always a winner.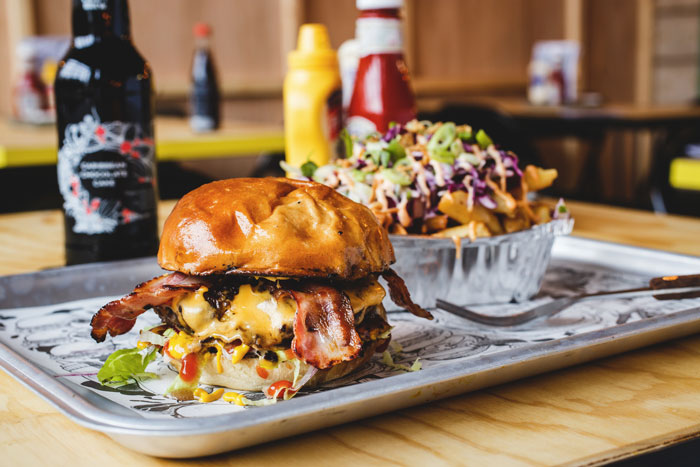 Original Patty Men
If you hanker after a great burger, take a trip to Shaws Passage and Original Patty Men. The fact that queues are common place here is indicative of the impact that the burger bar has had on the local community and it seems as though fame is spreading regarding the OPM. For a wide range of burgers, plenty of fries options and even vegetarian options, you will find that the Original Patty Men is a fantastic choice if you're looking to dine differently in Birmingham.
These 5 restaurants will give you the chance to dine well in Birmingham and they are 5 of hundreds of reasons you should consider moving to Birmingham City Centre. Looking to rent in the second city? Have a browse through our rental properties.
Got a property you're looking to sell? Book an appointment with one of our city centre experts.
The top 5 restaurants in Birmingham City Centre
By