Probably anyone who faces the challenge of compiling the list of things to do in Birmingham will notice that there is an infinite list. Whether you are a local, a student or a tourist, Birmingham has all the things you might ever want. Keep your money for travel and find out what you can do in Birmingham, without spending a lot of money.

Birmingham hides a lot of beautiful places with many interesting stories in the back. Today's posting is about some of the most interesting things to do in Birmingham, UK. Some of them are known to everyone, others are less well known.
Here is our list of best things to do in Birmingham
Whether you live in Birmingham, or to visit the city soon, there are a few places that should be visited at least once! Birmingham has become a city of duality in recent years, being both loved and admired, the fact is the city is more alive than ever. For those who have not yet found time to discover the city, but also for those who visit it for the first time, Love Your Postcode comes with the suggestion of a one day circuit through Birmingham.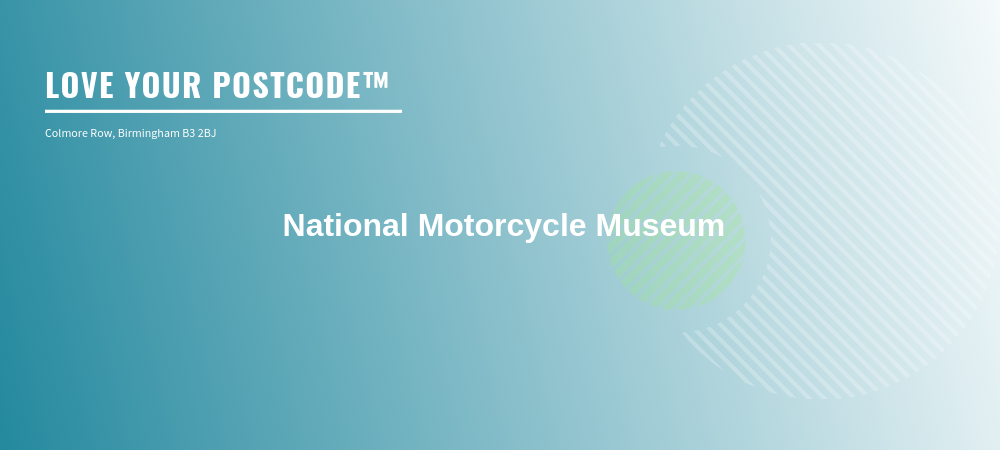 National Motorcycle Museum
The National Motorcycle Museum is recognized as the finest and largest British motorcycle museum in the world and originally opened its doors in October 1984 with a collection of 350 motorcycles on display. The Museum owes its formation to the drive and ambition of one man, Mr. WR (Roy) Richards. Roy passed away in 2008 but his work continues under the guardianship of Roy's Widow Christine & Son's Simon and Nick with The Museum collection now boasting some 1000 plus machines, fully restored to the manufacturers original specifications.
Since opening, this magnificent centre has become the largest motorcycle museum in the world and attracts around 250,000 visitors a year. One of the biggest attractions for many guests is the comprehensive cross-section of British machines, spanning the "60 Glorious Year" of motorcycle manufacturing in this country. The museum's aim is to preserve these pieces of history for future generations to come, as a reminder of this great nations industry, engineering prowess and work ethic.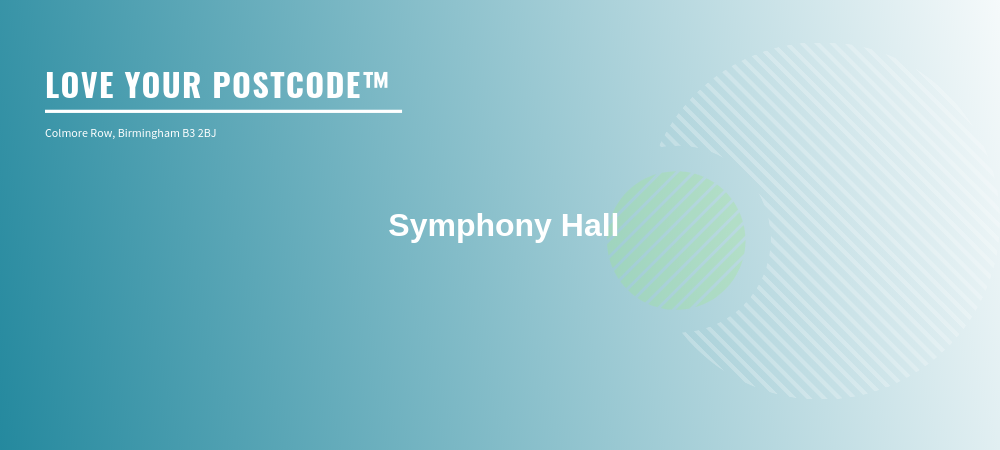 Symphony Hall
Widely considered one of the finest Concert Halls in the world, Symphony Hall sits in the bustling heart of Birmingham City centre and as well as being home to the CBSO also hosts the best in jazz, world music, folk, rock, pop and stand-up comedy. The Hall also plays an important role in the life of the region and is regularly used for community events, graduation ceremonies and conferences. Symphony Hall is an architectural triumph and one of the world's best concert acoustically. It's built in the traditional shoebox shape of the great 19th century halls, but with innovations developed by renowned acoustic consultant Russell Johnson.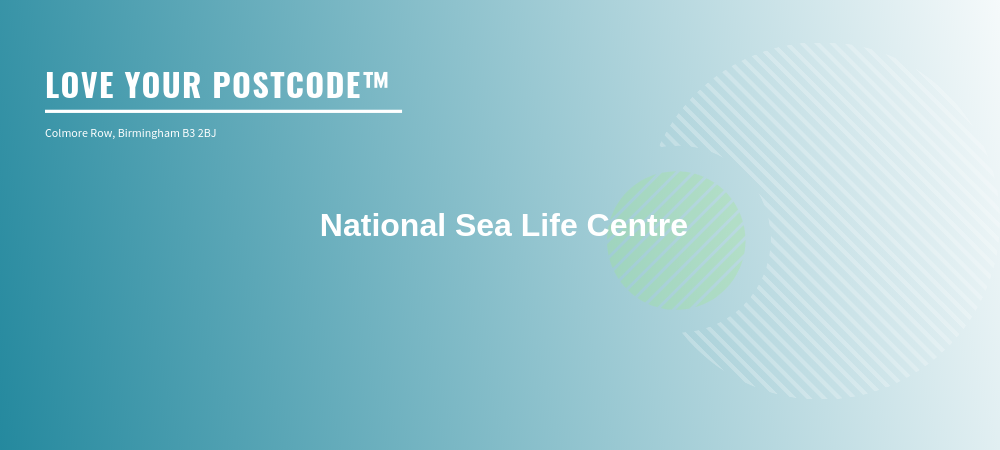 National Sea Life Centre
The National Sea Life Centre is an aquarium with over 60 displays of freshwater and marine life in Brindleyplace, Birmingham. Its ocean tank has a capacity of 1,000,000 litres (220,000 imp gal) of water and houses giant green sea turtles, blacktip reef sharks and tropical reef fish, with the only fully transparent 360-degree underwater tunnel in the United Kingdom. Housing over 2,000 creatures from around the world, the centre describes itself as a place that 'transports visitors into an underwater world of discovery'. 'Breed, Rescue and Protect' conservation projects are undertaken by aquarium staff, including an extensive seahorse breeding programme, with many species of newly reared seahorses in tanks viewable by visitors.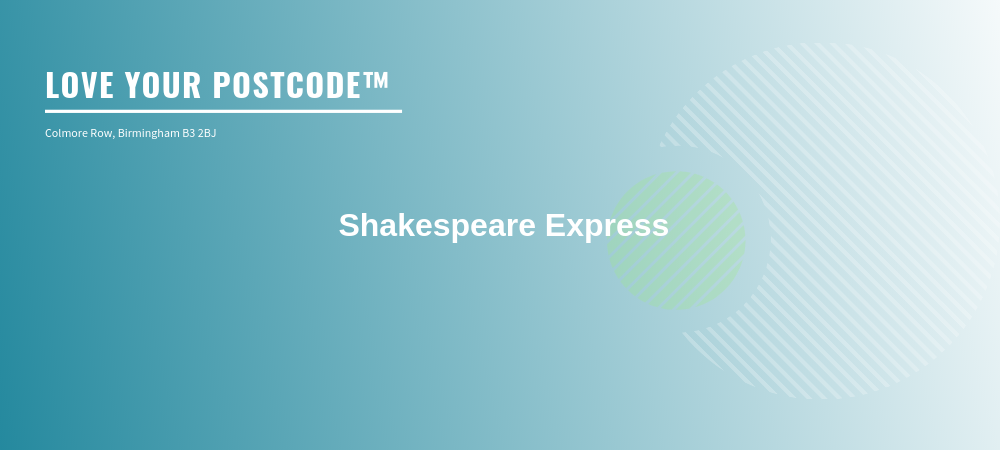 Shakespeare Express
The Shakespeare Express makes two round trips each day calling at the following stations: Birmingham Snow Hill Birmingham Moor Street Tyseley Stratford-upon-Avon. The origins of the Shakespeare Line Promotion Group can be traced back to the 1960s when the North Warwickshire Line Defense Committee was formed to fight the British Rail plan to close the railway between Birmingham and Stratford-upon-Avon. This was defeated, as was a scheme in the 1980s to single the line south of Shirley and remove the track entirely between Henley-in-Arden and Bearley Junction. The name was changed to the current title following the rebranding of the line by the council-led steering group in 2002.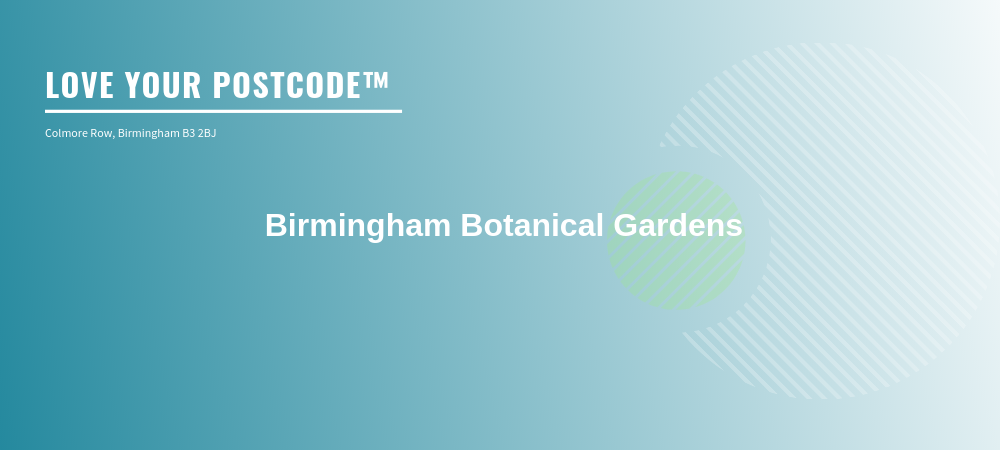 Birmingham Botanical Gardens
Birmingham Botanical and Horticultural Society, which manages the Birmingham Botanical Gardens, was founded in 1829 with an initial subscription capital of £2,000. The site selected was 'Holly Bank Farm', farmed purely for recreation by a successful fire insurance broker on 18 acres of leased land on Lord Calthorpe¹s Estate. The Gardens were designed by J.C. Loudon, a Scotsman who was a leading garden planner, horticultural journalist and publisher. The Birmingham Botanical Gardens are a 15-acre (6-hectare) botanical garden situated in Edgbaston, Birmingham, England. The gardens are close to the centre of Birmingham and open every day except Christmas Day and Boxing Day.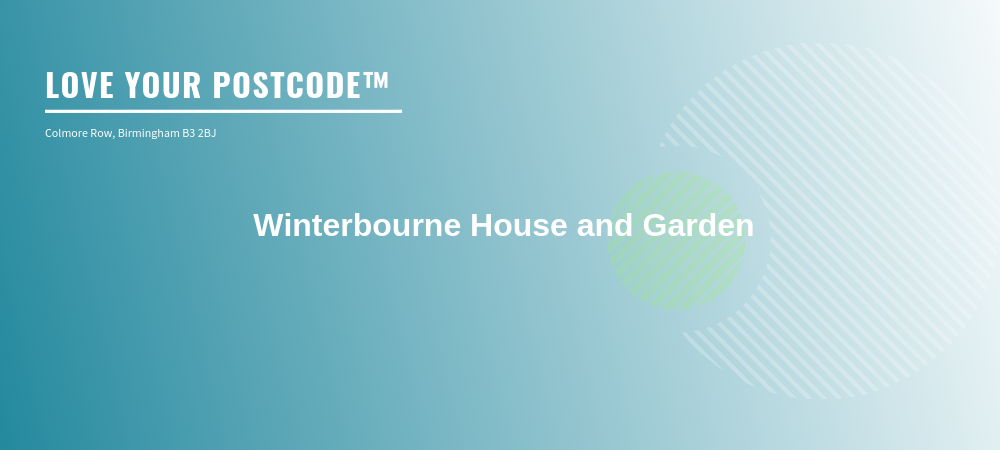 Winterbourne House and Garden
Winterbourne is a rare surviving example of an early 20th century suburban villa and garden. The house was built in 1903 for John and Margaret Nettlefold, of Guest, Keen & Nettlefold. Nettlefold was a pioneer of town planning who carried the ideas seen in his own home to the less wealthy areas of the city. Originally designed as a small country estate with rustic outbuildings and large gardens, Winterbourne followed the style of the Arts and Crafts movement with examples of local craftsmanship throughout the house. Margaret Nettlefold designed the garden, inspired by the books and garden designs of Gertrude Jekyll. After a period of restoration, the garden was Grade II listed by English Heritage in 2008.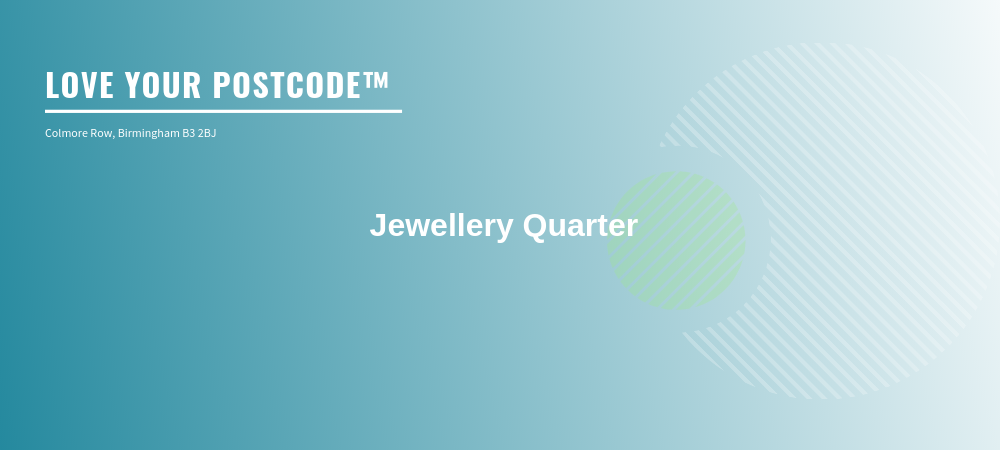 Jewellery Quarter
It is impossible to write about Birmingham's Jewellery Quarter without mentioning diamonds. The most precious stones in the world are ordered on a daily basis by master jewellers who craft them into beautiful bespoke pieces for some of the world's most discerning clients. Everything that you ever dreamt of in a watch or piece of jewellery can become a reality in one of the area's exquisite boutiques. From engagement rings that will engage the attention of your partner and all of their friends for at least several days, to timepieces that shine as brightly as your personality, anything you purchase from one of these jewellers will be remembered for years to come. Booking appointments with jewellers in advance of visiting the area is essential.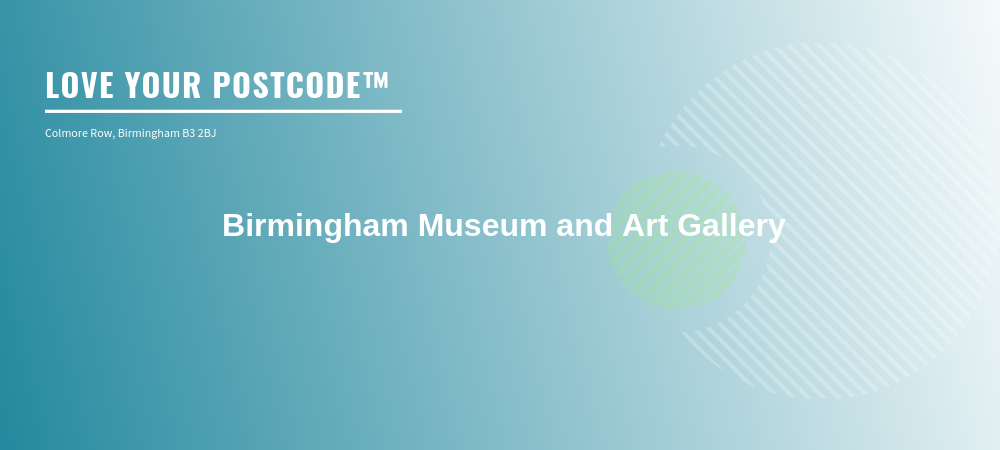 Birmingham Museum and Art Gallery
Birmingham Museum and Art Gallery (BMAG) first opened in 1885. It is housed in a Grade II* listed city centre landmark building. There are over 40 galleries to explore that display art, applied art, social history, archaeology and ethnography. The art gallery is famous for its Pre-Raphaelite paintings, which are part of the largest public Pre-Raphaelite collection in the world. Discover the fascinating story of the Staffordshire Hoard, the largest hoard of Anglo-Saxon gold ever found, in its own dedicated gallery. The Birmingham History collections feature prominently in the 'Birmingham: its people, its history' gallery, which covers the majority of the 3rd floor. You can also see art and objects spanning seven centuries of European and World history and culture. This includes Greeks & Romans and Ancient Egypt.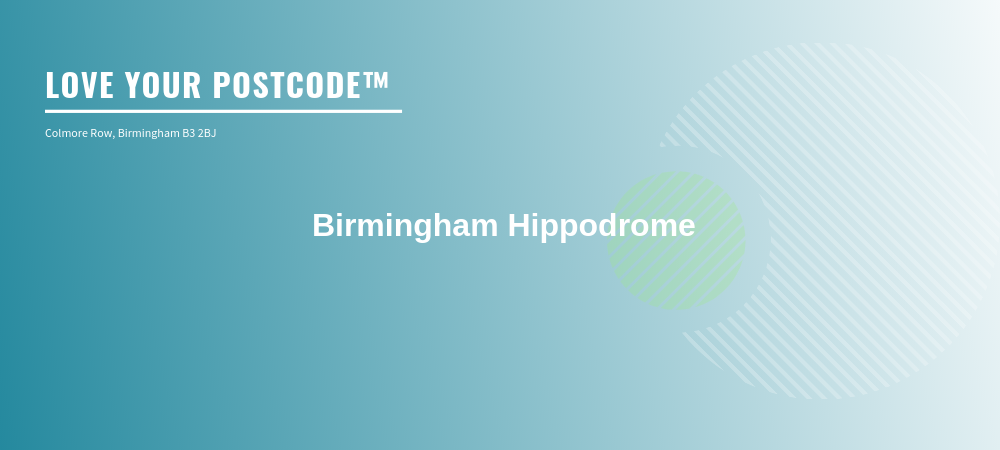 Birmingham Hippodrome
Birmingham Hippodrome is the UK's most popular single auditorium theatre welcoming, on average, over 500,000 visitors every year. They offer a mixed programme of nearly 400 performances, featuring touring musicals, world-class ballet and opera, drama and comedy, international dance and the world's biggest Pantomime. The space also houses the 200-seat Patrick Studio, extensive events facilities, and a restaurant.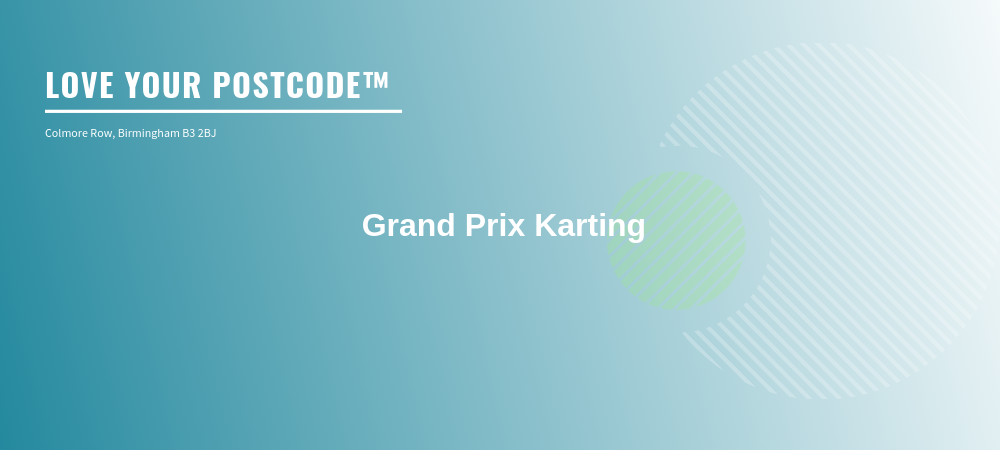 Grand Prix Karting
The Grand Prix Karting in Birmingham is the most famous outdoor go kart raceway in the UK. Situated just one mile from Birmingham City Centre within easy reach of the West Midlands motorway network. This superb motor sport centre stands unchallenged as the best go kart race track in the West Midlands, boasting state of the art race karts manufactured by World Championship winning race constructor BIZ. It also features fully floodlit outdoor International, National, Club and Junior Circuits with dedicated free parking and excellent corporate hospitality and conference facilities.
Love Your Postcode has become one of the top estate & lettings agents in Birmingham because of how our group pays attention to each client. With us, you're guaranteed a trusted partner that know property prices in your area better than anyone and employs experienced staff that anticipates your every need. If you want to invest, sell or buy properties, contact our teams today, call us on 0800 862 0870 or book your online valuation.
Things to do in Birmingham
By