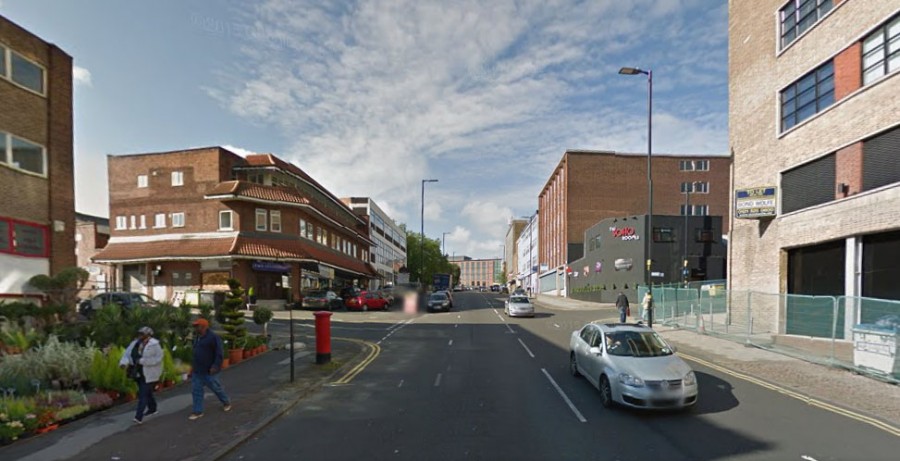 Situated near New Street station, the Bullring, The Mailbox and The Cube, Holloway Head and nearby streets are attracting more and more developers. Plans include redeveloping old buildings and convert them into luxury apartments. Holloway Head could become Birmingham's millionaires' row by 2018.
A vacant former showroom located opposite Concord House, is being transformed into nine luxury flats with developers aiming for the £1m mark. The building was accommodating a catering firm until last year.
Opposite to this building, we can find Concord House, which was a former Debenhams warehouse. Concorde House was redeveloped to house 19 high-end flats and includes the most expensive apartment in Birmingham city centre till now, sold for £1.8 million only a few weeks ago. That is why this might become the most exclusive area in the city.
Actually, the new 9 nine apartments that are going to be built are clearly targeted at the wealthiest people in Birmingham. The building will be extended by adding three extra storeys in order to house really large apartments, 1,500 sq ft, with walk-in wardrobes and ensuite bathrooms.
According Arch Planning and Licensing, there will be four one-bedroom and four two-bedroom apartments as well as a three-bedroom penthouse on the fifth floor. In addition, there will be 11 parking spaces. Plans also include room for restaurants and coffee shops. These works in Holloway Head are due to start next year and are expected to take two years to finish.
These apartments are not the only ones to be built in this area in the near future. Romiga Holdings obtained recently permission to demolish the former home of Eddie's rock club in nearby Gough Street and build 73 new flats. Other plans include developing 304 apartments on land behind the O2 Academy.
Another developer who has set eyes on this neighborhood is Panther Securities, who recently got permission to build 487 apartments in two towers reaching up to 14 storeys on the site of the current HQ of Girlguiding Birmingham.
Other large developers in the city include Seven Capital. New deals take the firm half way to its pledge to build 5,000 homes in the West Midlands. More than 300 homes will be created at a new urban village in the Jewellery Quarter, while across town three apartment blocks are set to be built – Landsdowne House at Five Ways Island, another off Broad Street called Granville Lofts and Ridley House close to The Cube.
We believe this area has great potential. If you're looking for online estate agents in Birmingham to sell, let or manage your properties, please call our teams headed by Asif Kola on 0333 344 7772.
The new most exclusive street in Birmingham City Centre
By