Architects of Invention replicate one the seven wonders of the ancient world with this unique design for a residential development in Birmingham.
Around 500 residential units measuring between 40 and 75 square metres will be accommodated within the geometric structure, which steps down towards the centre to reduce the building's overall mass.
The apartments will be spread throughout the two towers, which could be topped with gardens for use by residents as well as the public.
The development would join an already stunning Birmingham skyline which already includes unique buildings like the Cube and Mailbox.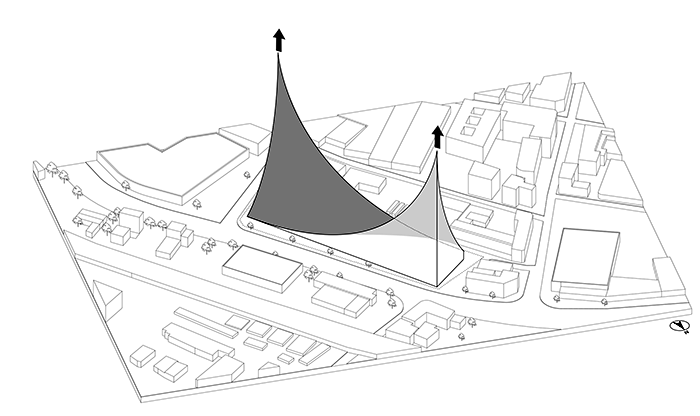 The popular creative neighbourhood is set to benefit from regeneration linked to the implementation of the HS2 high-speed train service connecting Birmingham with London.
The £70 million scheme is currently at pre-application stage, with Birmingham City Council's planners assessing the proposals.
Looking to move into the Birmingham area? Have a browse through our sales properties.
Got a property you're looking to sell? Book an appointment with one of our city centre experts.
The £70 million Hanging Gardens of Birmingham
By