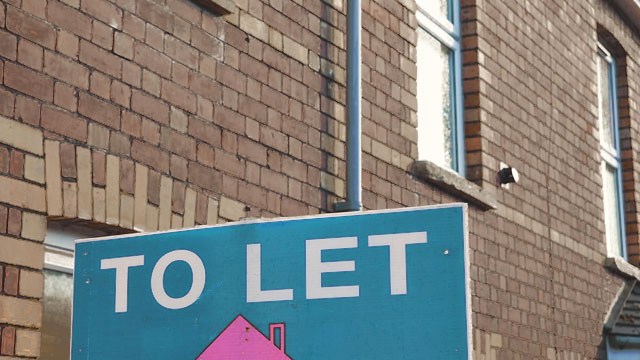 If you are reading this, you have probably a dilemma. Which option has more advantages? What is cheaper? Most people will recommend you rent if you are on a budget. However, in the few last years the cost of renting a home has exceeded the average mortgage monthly payment. Nonetheless, it is worth to take a deep look into the figures.
Over the last five years, both rental and mortgage payments have risen, although the increase of rental cost has rocketed. In 2009 the average monthly rental cost was 16% cheaper than having a mortgage. It was a huge difference, but in only 6 years everything has changed dramatically. In 2015 the difference between renting a house and paying a mortgage every month was inverted and renting ended up 8% percent more expensive, with an annual difference of £672.
So why is renting more expensive than paying a mortgage?
The number of buy-to-let houses has increased, as well as the price of the average home. These two factors have caused many people to favour renting over buying, so nowadays there are fewer homes to rent available. As a result, the rental prices are higher all over the country, except the South East.
On the other hand, interest rates have been at 0.5% for over six years, which decreases the average mortgage cost.
The biggest differences between renting and buying are in North East (12% more to rent) and in Scotland and Wales (both 10%). Renting a home in the West Midlands is 6% more expensive than paying a mortgage.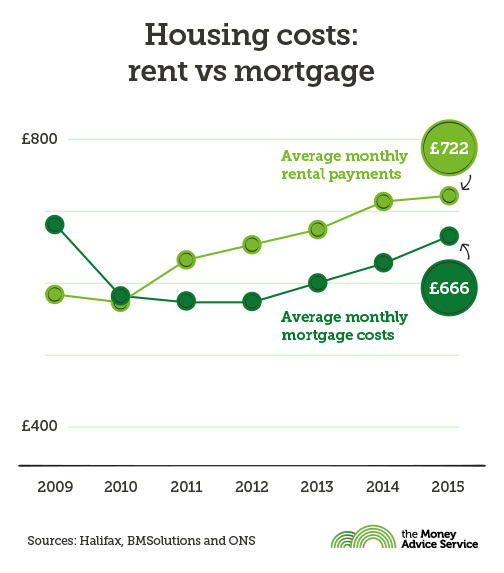 The logical conclusion could be that purchasing a home is a better option. However, there are other costs you need to take into account.
How to know if you can afford a home
First of all, you should have some savings to pay a deposit. Then, you need to discuss the financial options with a lender and calculate what kind of mortgage you can afford.
Next, when you buy the property, you will have to pay your estate agent and solicitor's fees. Furthermore, your future home might require some repairs and new furniture. Adding all this to the list of costs, and then regular maintenance makes buying a house quite daunting.
However while the interest rates are quite low at the moment, they may go up in the following years causing the difference between renting and buying a house to be reduced again.
It is still definitely worth taking a look at the new Help-to-Buy schemes if you are considering buying a home in the UK.
Source: https://www.moneyadviceservice.org.uk/en
[jetpack_subscription_form title="Don't miss any tips and news about the property market!" subscribe_text="Being well informed is essential if you are thinking about selling, buying or renting a home." subscribe_button="Subscribe Now"]
Renting or buying a home in UK: what is the best option?
Last Updated:
2016-01-15T09:04:31+00:00
By