Rightmove's latest report shows the average price of property coming to market has hit a record high. This month's 1.1% (+£3,547) rise has pushed the national average to £313,655, exceeding the previous high of £310,471 set in June 2016.
This has been driven by strong buyer demand, with the highest number of sales agreed at this time of year since 2007, before the credit crunch. While the run-up to an election creates a degree of uncertainty and often a pause in activity, this strong set of figures should help mitigate pre-election jitters.
Miles Shipside, Rightmove director and housing market analyst comments:
High buyer demand in most parts of the country has helped to propel the price of newly marketed property to record highs. There are signs of a strong spring market with the number of sales agreed achieved at this time of year being the highest since 2007.
It remains to be seen what effect the run-up to the snap election will have, though any slowdown in activity will be counter-balanced by the market's current fast pace. Indeed, in locations where choice of suitable property is limited hesitation could mean losing out to others who still decide to act.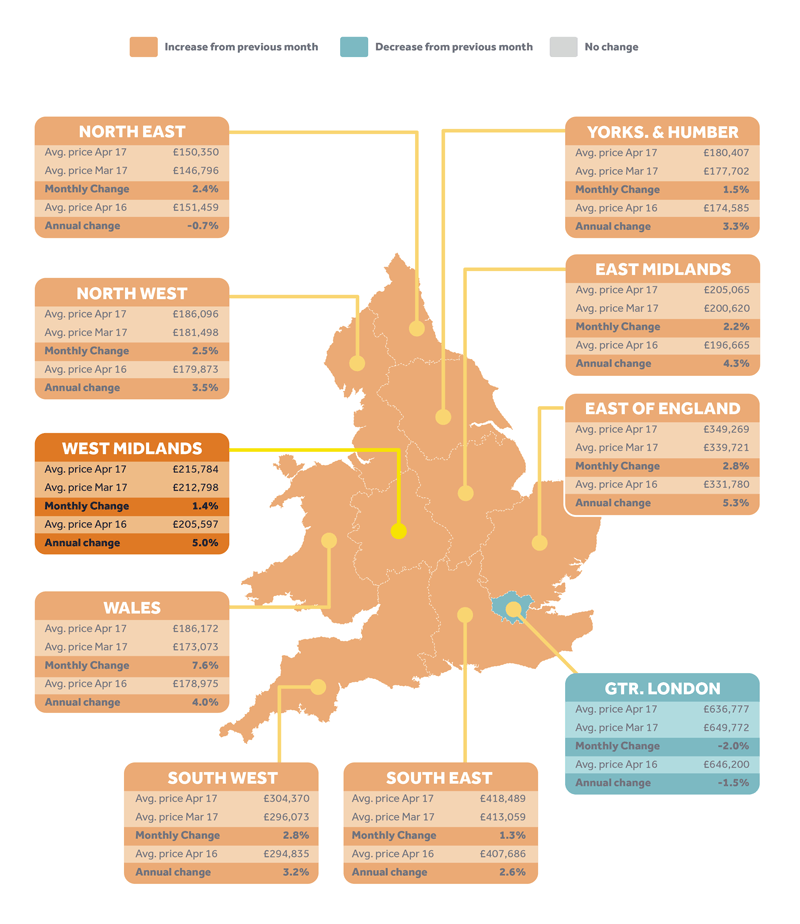 Want to know what price your home has gone up to? Book an appointment with one of our city centre experts. Or call us on 0800 862 0870.
New price record and best sales since 2007
By