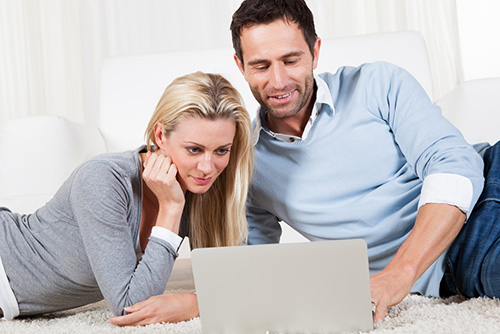 Whether you are first-time buyer or you are ready to buy a second home, you should already know that doing your own research properly can save you money and time. I have created a small list of the best tips to help you find your ideal home:
1. Start your search with Rightmove & Zoopla
The Internet has changed the way of searching homes. Instead of staring at estate agents' windows, you should start by visiting Rightmove, or Zoopla. There are other smaller portals but they do provide the same level of results as the top two.
When looking at the property prices, remember that those are the prices the vendors want and not necessarily the prices they will finally get. I have found that Zoopla provides a lot of smart information such as price reductions, sold prices of neighbouring properties and other super cool statistics. This will help you immensely before your step out of your door for the first viewing.
2. Get in touch with local estate agents
Local estate agents know their patch well, so if you tell them the type of property you are looking for and your budget, they will give you a realistic idea of what to expect, how many competitors you might have and how long it takes on average for that kind of home to be sold.
In addition, some properties never appear online, so it's good to be friendly with the estate agents and present yourself as a serious buyer so they let you know as soon as possible about new homes available. Call our teams today on 0121 544 9595.
3. Visit the area before making an offer
Seen something your like? Visit the area on different and different days just to get a feeling for the parking, the time the sun hits the rear garden and perhaps if you can get a parking spot outside! By walking through the surrounding streets you will see if there are shops, pubs, schools and parks nearby and if the area is clean and safe. Perhaps strike a conversation with someone waking down the road.
4. What stamp duty will I have to pay?
The governments recently introduced many new changes on the way home buyers are taxed on a new purchase. The rate is subject many variables including, how many homes you own and price of the property. Try our new stamp duty calculator tool: https://loveyourpostcode.com/stamp-duty
5. Be patient, the process might take a few extra weeks
It might take between six weeks and eight months to find your perfect home and put in an offer. After that, the process might will take a few more weeks. The seller will consider your offer and if it is accepted your solicitor will check any legal issues. Then, you will pay your deposit and finally the rest of the cost.
Thousands of families are moving every year with our group. We make the process really easy. That's the best part about using the right estate agent and advisors. Take a look at our reviews and speak to our teams for a smoother move to a postcode you will love.
Find Your Next Home More Easily (five tips)
By