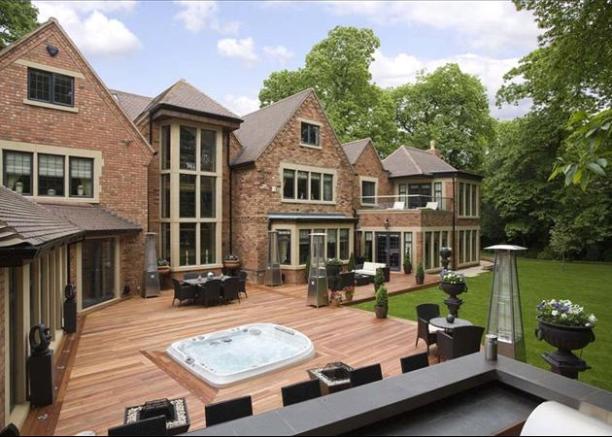 The number of luxury properties in Birmingham and the West Midlands is set to more than double during house price boom, in the next 15 years.
In the UK, less than half a million homes are valued at £1 million or over that figure, however that is due to increase to around 1.6 million over the same period. In the West Midlands, that kind of properties might rocket from 12,598 last year to 33,218 by 2030.
In this blog, we recently published a list of the most expensive homes sold in 2015 in Birmingham. At the top of this list was Foxwood House, a roomy eight bedroom mansion in Bracebridge Road, Four Oaks, was sold by local estate agents for the stunning figure of £2,673,000 last May. Most probably, next year's top position list will have a higher price.
Paul Cheshire, economist and an LSE Professor of Economic Geography, in collaboration with Santander Mortgages, made a report about the future of the British property market. According to him, by 2030 there will be more owners with a millionaire status because homes that many people would consider modest reach seven figure prices in the most sought-after areas.
Our estate agents have been claiming during the last few years that this is a great time to sell, as property price inflation benefits homeowners. If you own a property and decide to sell, you will see your wealth dramatically increased.
It is more difficult for buyers, especially first-time buyers. For them it is essential to seek for advice, plan carefully their finance and the right time to buy, as well as ask for some help from relatives and the Government.
The shortage of homes, which is the cause of the rising of property prices, has motivated that Birmingham City Council John Clancy plans to bring in investment this year to achieve many more housing projects. We will inform you more about these plans in the blog.
Would you like to sell your home in Birmingham for more? Call us at 0800 862 0870.
£1 million homes set to double in the next few years
By